Probios legumes are a valuable base for preparing many recipes: perfect for snacks, main dishes, and many others that your imagination can create. Green or Golden Adzuki (Vigna radiata) is a small bean originating from India, nowadays distributed and consumed all over the East. These beans are excellent cooked and spiced.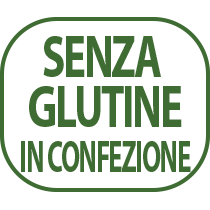 Ingredients:
Green adzuki beans from controlled organic agriculture.
Warning:
This product may contain traces of soy.
Inspect beans before using them in order to eliminate imperfections. Rinse well before use.
Suggested use:
Soak for 12 hours. Cook in ratio 5:1.
Storage instructions:
Store in a dry and dark place.
Expiry date:
Indicated on the packaging.
Produced by:
Probios srl, via degli Olmi 13-15, 50041 Calenzano (FI), Italy
Distributed by:
Galleria Internazionale d.o.o., Predavčeva 6, 10000 Zagreb, Croatia
Country of origin: Italy