Cut out those worn out and blunt knives from your kitchen and replace them with top quality Chef's knife by Samura!
If you are looking for high quality and performance that you can trust and rely on with each use, Samura bamboo chef's knife is a knife that you have been searching for.
This incredibly lightweight stainless steel knife with an ergonomic handle is ideal for stylish kitchens and suitable for professional and home use.
Bring Asian quality to your kitchen with the Samura Bamboo Chef's knife!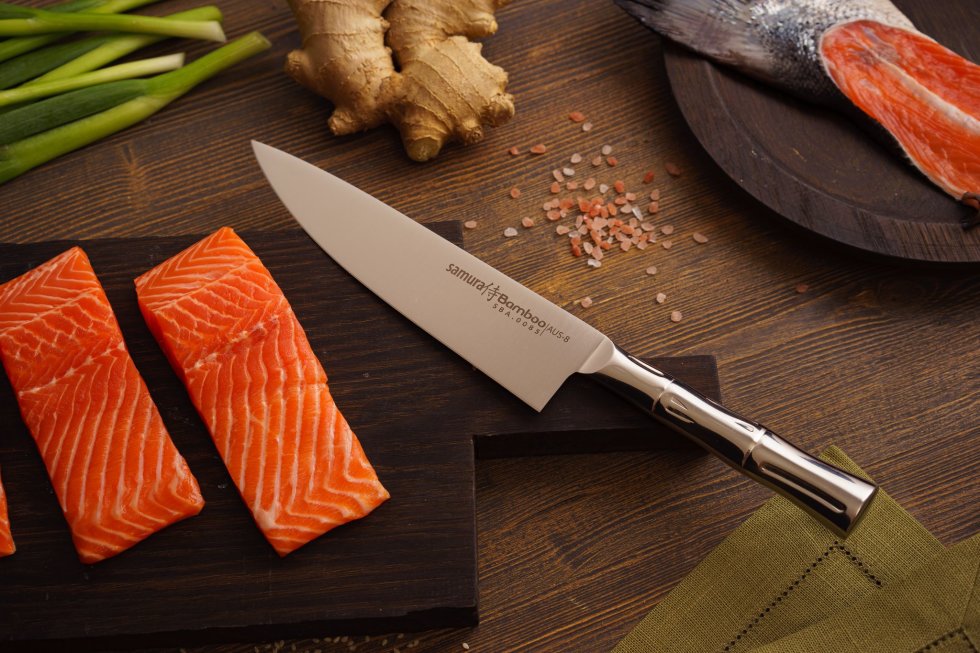 Country of origin: China