An indispensable tool for every kitchen, Samura Bamboo Grand Chef's Knife!
The durable and long stainless steel blade is ideal for slicing and cutting all sorts of ingredients for everyday recipes. This practical and quality kitchen knife is made from one layer of chemically neutral stainless steel with a hardness rating (HRC) of 59. A lightweight and bamboo stalk shaped handle ensures precise and clean cuts in every use.
The high-quality Samura Bamboo Chef's knife will change the way you prepare food and transform your kitchen into a work unit worthy of professional chefs.
Cut and chop better with Samura Bamboo Chef's knife with which you will master every culinary challenge.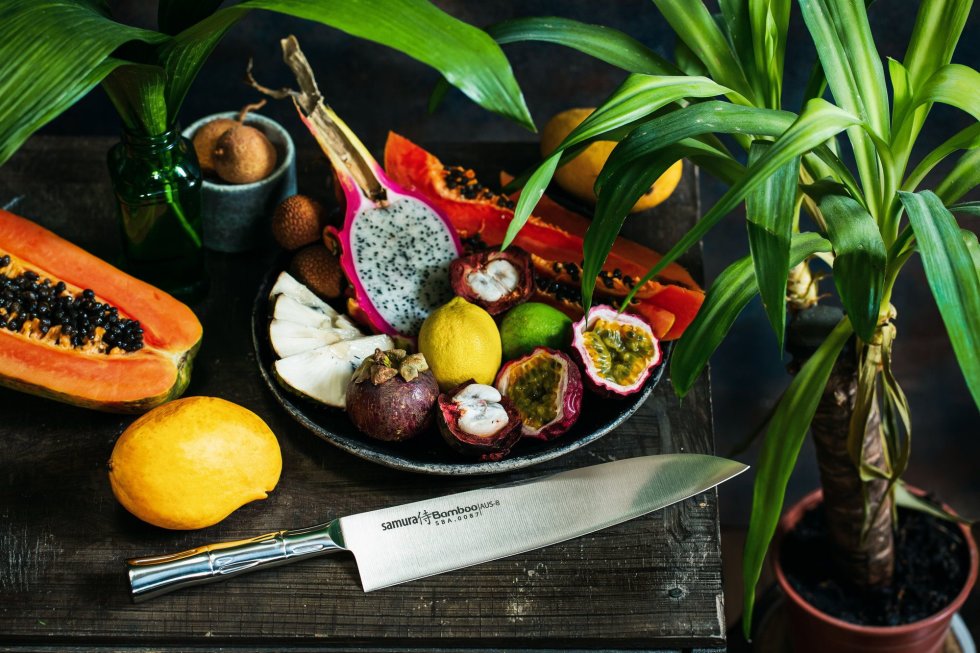 Country of origin: China