Nutrigold's Calcium powder is a product with exceptional solubility and pleasant green apple flavour.
Calcium contributes to normal muscle function and transmission of nerve impulses. It is crucial for maintaining bones and teeth.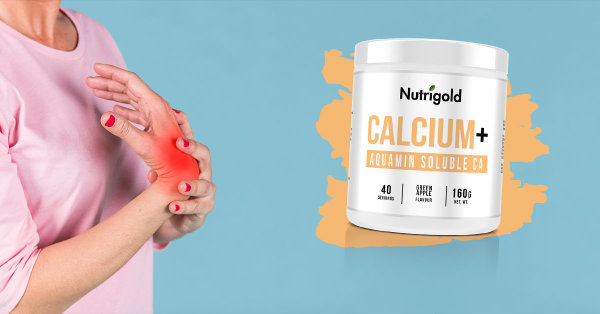 Suggested use:
Add one scoop (4 grams) of dietary supplement to 2-3 dcl of water. Stir and drink.
Recommended dose should be taken once or twice daily.
Ingredients:
Aquamin Soluble CA, acidity regulator: citric acid, natural aroma: apple, colouring: carthamus concentrate, spirulina extract, sweetener: sucralose
Warning:
Keep out of the reach of children.
Recommended daily dosage should not be exceeded.
Food supplements must not be used as a substitute for a varied and balanced diet and a healthy lifestyle.
Not suitable for children, pregnant and breastfeeding women.
Storage instructions:
Store in a dry, dark place at room temperature.
Expiry date/LOT number:
Indicated on the packaging.
Distributed by:
Galleria Internazionale d.o.o., Predavčeva 6,10000 Zagreb, Croatia
Country of origin: Czech Republic