Corn quadretti are obtained by pressing the whole grain. These crispy, light and thin traditional crackers are yeast-free. They can be used as a snack or as a bread substitute. Guaranteed gluten-free.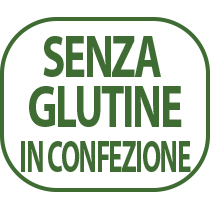 Ingredients:
Corn flour*
*from controlled organic agriculture
Storage instructions:
Store in a dry and dark place.
Expiry date:
Indicated on the packaging.
Produced by:
Probios srl, via degli Olmi 13-15, 50041 Calenzano (FI), Italy
Distributed by:
Galleria Internazionale d.o.o., Predavčeva 6, 10000 Zagreb, Croatia
Country of origin: Italy