Black sesame seeds (Sesamum indicum) are collected from a plant that is still considered a symbol of immortality. They have a more delicate flavour than traditional lighter sesame seeds and thanks to their nutritional virtues are excellent for enriching many dishes.
Ingredients:
Black sesame seeds*
*from controlled organic agriculture
Warning:
May contain traces of white sesame and nuts.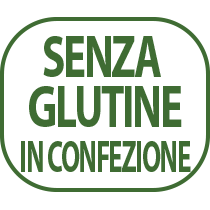 Storage instructions:
Store in a dry and cool place protected from direct sunlight and heat.
Expiry date:
Indicated on the packaging.
Produced by:
Probios srl, via degli Olmi 13-15, 50041 Calenzano (FI), Italy
Distributed by:
Galleria Internazionale d.o.o., Predavčeva 6, 10000 Zagreb, Croatia
Country of origin: Italy