Rice is the second most used grain after wheat in Croatian cuisine. In Asian countries, rice dominates with an 80-90% share in the total diet of the average consumer. Mild and neutral flavoured flour obtained from finely milled rice kernels.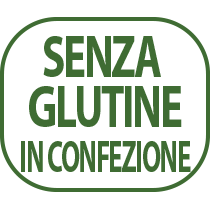 Ingredients:
Organic rice flour
Storage instructions:
Store in a dry and dark place.
Expiry date/LOT number:
Indicated on the packaging.
Produced by:
Probios srl, via degli Olmi 13-15, 50041 Calenzano (FI), Italy
Distributed by:
Galleria Internazionale d.o.o., Predavčeva 6, 10000 Zagreb, Croatia
Country of origin: Italy