Probios presents a brand new organic and gluten-free product that is ideal for gluten intolerant people, for weight loss and for everyone looking to add new interesting flavours to their daily diet.
This high fibre and protein green pea pasta by Probios is a natural source of iron and fits a vegan diet.
It contains 20g of protein per 100g.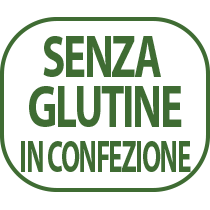 Ingredients:
Green pea flour*
*from controlled organic agriculture
Storage instructions:
Store in a dry and dark place.
Expiry date/LOT number:
Indicated on the packaging.
Produced by:
Probios srl, via degli Olmi 13-15, 50041 Calenzano (FI), Italy
Distributed by:
Galleria Internazionale d.o.o., Predavčeva 6, 10000 Zagreb, Croatia
Country of origin: Italy