Diagnosed diabetes does not mean that you can never eat sweets again. Needless to say, many desserts that you were accustomed to will become a thing of the past, mostly due high sugar levels in them. It is important to know that for people with diabetes, the total amount of carbohydrates in food or snacks is more important than total sugar.
The golden rule for diabetics = the lower GI (glycemic index), the better!
Products with a high glycemic index contain a lot of carbohydrates and quickly give energy to the body, instantly increasing sugar levels. On the other hand, a low GI meal is slowly absorbed and contains fibre, and this is what is most important in the diet of people with diabetes.
The main principle for the preparation of dietary sweets for diabetics is the elimination of simple sugars (added sugar is not excluded, but should not exceed five percent of energy intake) and foods with a high glycemic index (white flour, dried fruit). Instead of mentioned ones, adequate substitutes such as natural sweeteners (agave, birch, maple syrup, barley malt, coconut sugar, stevia, cinnamon), artificial sweeteners and low GI foods is required.
Following those principles, we have created a list of sweets and treats that all diabetics can enjoy without the guilt and healthy repercussion.
DIABLO WAFERS WITH COCONUT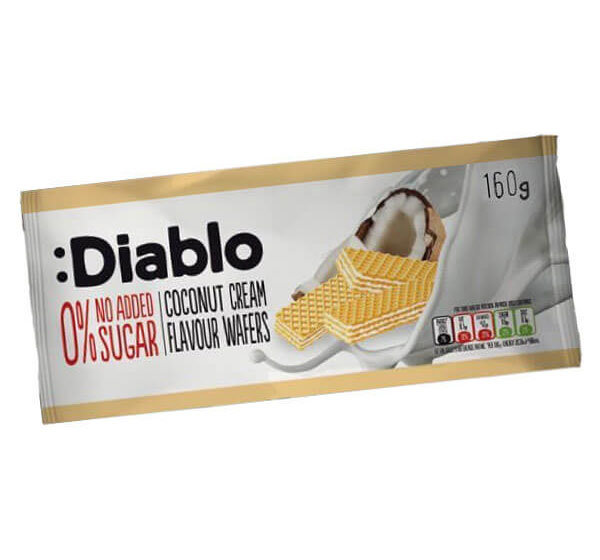 The most popular Diablo line of products without added sugar has always included such delicious waffles without the added sugar! Whether you want to dip them in tea or coffee or just want a little "not so naughty" snack, these wafers are a perfect choice!
GULLON YOGHURT FLAVOURED BISCUITS
Gullon biscuits with yoghurt filling are the ideal treat for people with diabetes. Non-sugary foods are also suitable for people on diets and for those who want to reduce the intake of sugar and unhealthy desserts and replace them with healthy ones.
Sugar-free Cola gummy candies are popular sweets you can enjoy without remorse! One of the healthiest options in a sugar-free range of products from Diablo is the ever so tasty sugar-free, cola flavoured sweets with less than 13 calories per candy.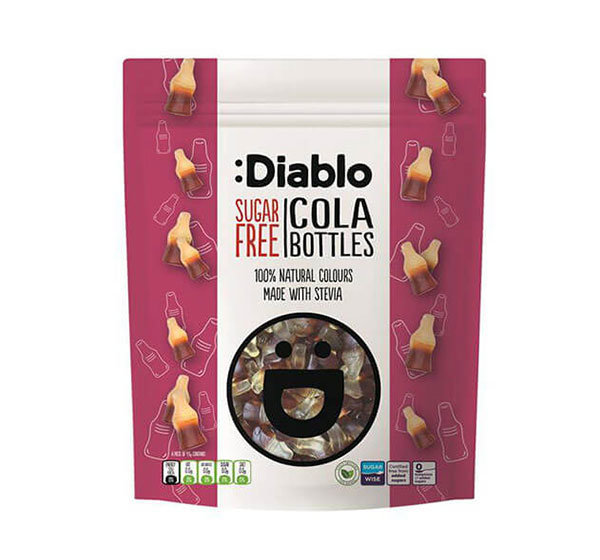 ORGRAN CHIA AND BUCKWHEAT COCOA COOKIES
Delicious oven-baked sugar-free cookies. What else could you ask for? Made with superfood buckwheat, the much-loved ancient grain chia and cocoa nibs these vegan and allergen-free cookies are real crowd-pleasers.
DIABLO HAZELNUT AND WHITE CHOCOLATE SPREAD
A delicious and irresistible spread for every lover of healthier spreads! Great with toast or even a sneaky spoonful, this chocolate spread has all the taste with no added sugar!
DIABLO ORANGE FLAVOUR CAKE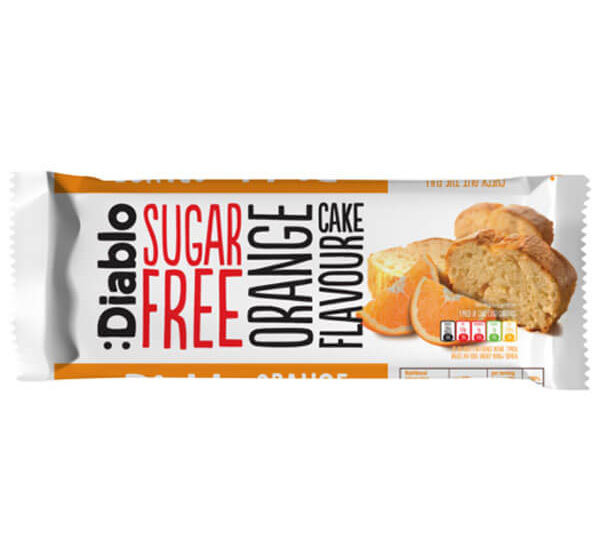 If you miss your mom's or grandma's delicious cakes the most on your diet, you may have a solution in front of you, in the form of Diablo orange flavoured cake. Whether you want to dip them in tea or milk or just enjoy every bite of this dessert, one thing is for sure - there is no added sugar so relax. And enjoy!
And last but not least... It is best to sign up for our NEWSLETTER to keep up to date with special prices on these and other products!