''Where there is tea, there is hope!'' is just one of the few sayings and proverbs related to this deliciously aromatic but also medicinal beverage. Take it as a fact rather than a myth since the right cup of tea has the ability to heal body and soul.
Teas have a lot of active substances such as alkaloids, glycosides, bitters, tannins... They should be carefully combined. Our recommendation is to choose organic teas since they are the ones that are not treated with pesticides, herbicides and fertilizers.
Once you got yourself a quality product, it is time to correctly steep your tea and enjoy a warm cup of tea that can make up your day!
Green tea, from the Camellia sinensis plant, has been revered for centuries for its medicinal properties. It is also one of the most common teas used for weight loss due to its catechin-rich extract, an antioxidant beneficial for metabolism.
In addition, the substances in green tea increase the levels of hormones that are responsible for fat reduction.
Besides green tea, diabetics should also consider cinnamon tea.
Chamomile is one of those teas commonly referred to as a medicinal tea. Despite being neglected and often mocked in the past, modern medicine is nowadays well aware of chamomile health benefits.
Whether used as a natural remedy for painful periods, stomach aches, indigestions or wound healing, chamomile will efficiently treat various ailments.
Nettle tea is on the other hand known as ''mighty weed'' due to its purification and detoxifying properties. Perfect for your skin, acne and other skin imperfections. In herbal medicine, nettle tea is often used for lung health, urethra function and reduction of joint pain. If you suffer from any of the mentioned ailments, drink one cup of nettle tea daily to prevent them in the future.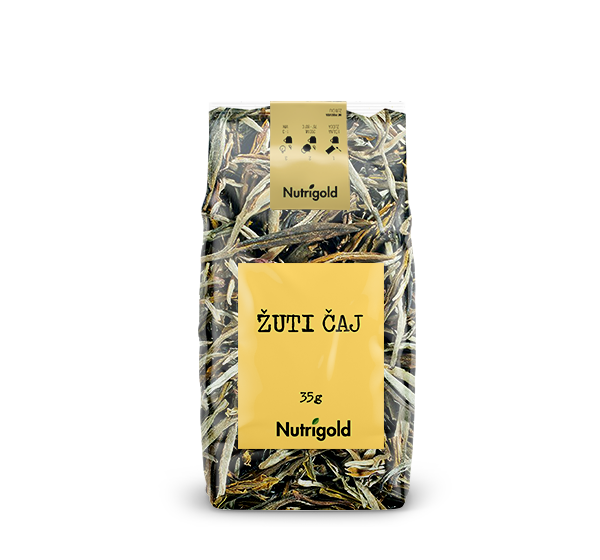 Yellow tea is obtained in the same way as green tea but with an added step of drying and steaming the tea giving the leaves a slightly yellowish colour. When taken in a reasonable amount, yellow tea may have a positive impact on the cardiovascular system, regulates blood pressure, improves circulation and oxygen distribution making your skin more supple and youthful. Due to its ability to control and eliminates harmful particles from the organism, yellow tea is recommended during detox days.
Black tea is fully oxidized and as such has the least antioxidants compared to other teas. Helps strengthen the immune system, contains polyphenols that protect cells from injury, help decrease fat and fight stress... good enough reason that you should have in mind next time when you grab a cup of black tea.
Mint tea is traditionally used in folk medicine as a treatment for various inflammation, digestive disorders and for its calming properties. Thanks to its refreshing and ''cooling'' aftertaste, mint is often used to prevent gum diseases and bad breath.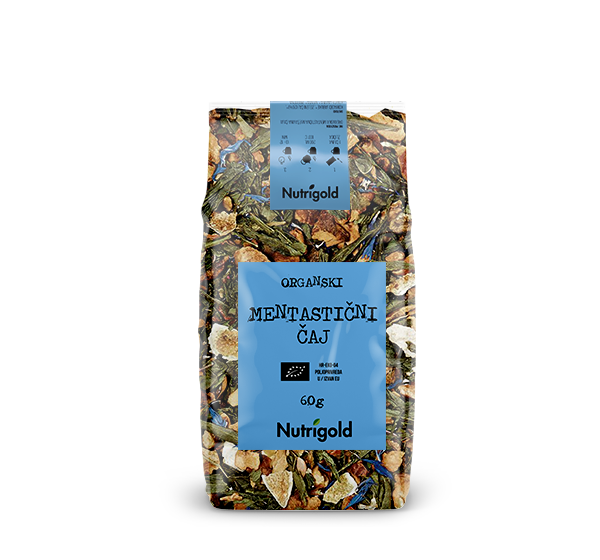 Natural cures for flu and common colds are everywhere around us, it is up to us to look around and choose the best one for us. It's believed that the antioxidants in ginger can help strengthen your immunity and reduce stress. Inhaling the steam from ginger tea may also help relieve nasal congestion and other respiratory issues from the common cold or environmental allergies. One of the most well-known benefits of ginger is the relief of nausea. Just one cup of ginger tea can prevent travel-induced nausea or morning sickness in pregnant women.
If you are familiar with all the health benefits of ginger tea, women can also help themselves with their problems with the brilliant Eva's tea.
Drinking tea is one of the oldest and simplest plant-based health rituals!
A cup for a good morning, an afternoon refreshment, tea party or calming infusion just before bed, a cup of tea keeps you company throughout the day and on all occasions!
Open your taste buds up to a world of flavour and enjoy one of life's simple pleasures!
Browse through the range of teas on our webshop, and for even more healthy tips and recipes, sign up for the newsletter where you can expect a 10% discount on your first purchase when buying online!