Spelt is an unrefined species of wheat dating back some 10,000 years. Spelt spread to the Balkan Peninsula and around Europe from the Near East, while Roman emperors could not have ruled vast kingdoms without spelt. Nowadays, spelt is available in all sorts of forms, in its pure form, as flour, pasta or milk. Many meals are made from it, from breakfast to desserts and top-quality cakes.
Considering relatively low gluten content, spelt is more easily digested than other forms of wheat, hence is recommended for the elderly as well as kids.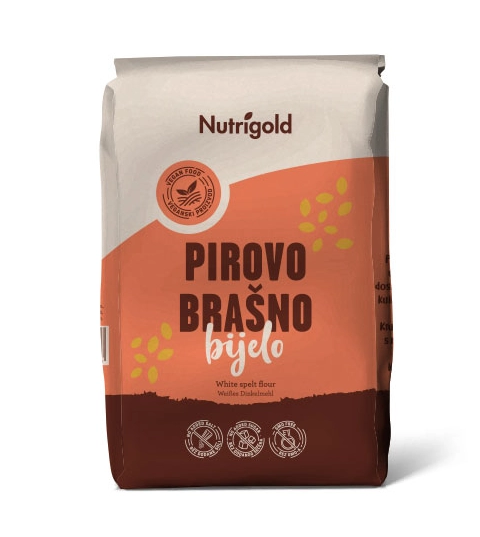 Spelt is a cereal that contains proteins, vitamins B and E, minerals, fibre, magnesium and antioxidants, nutrients very important for the overall health of our body. It is used to treat allergic rashes, rheumatic diseases, diabetes, high cholesterol and digestive problems. In its composition, spelt contains a type of carbohydrate that plays an important role in blood clotting but also stimulates the body's immune system. In addition, unlike common wheat, it contains 10 to 12 per cent more protein, which makes it a very good source of protein and contains essential amino acids, which are usually not found in foods that are not of animal origin.
Consumption of spelt stimulates blood production while regulating cholesterol and blood sugar levels. It also enhances the blood supply to the bone marrow in which stem cells are formed. Spelt is rich in mucopolysaccharides, which have been proven to help the blood perform its functions by strengthening the immune system. Rhodanoid or thiocyanate in spelt strengthens the cell membrane so that carcinogens and viruses can no longer penetrate the cell.
Spelt flour is mainly used to make bread and pastries, while roasted and ground spelt beans are an ideal substitute for coffee. Various dishes can be prepared from spelt, and bread can also be baked from flour, which is better if combined with flours from other grains. Before cooking it is necessary to soak it (6-8 hours) and cook in a ratio of 2: 1, 50-60 minutes.
For more healthy recipes and advice, subscribe to our NEWSLETTER!