Himalayan salt is also called white gold because of its precious ingredients. Apart from the fact that your body will be grateful for its 84 precious elements in the diet, you will refresh your skin with natural cosmetics with its touch and reward it with only the finest ingredients...
Slowing down the ageing process, improving the health of the respiratory and cardiovascular systems, and regulating blood pressure and blood sugar levels are just some of the benefits of Himalayan salt.
Incredibly great for treating skin from herpes, cellulite and dry skin.
Himalayan salt soap - from the purest salt on the Earth
Himalayan salt soap is entirely made from crystal salt which is considered to be one of the purest salts available. Used for numerous therapeutic benefits, both from a beauty and a wellness perspective.
If using the first time, there is a possibility of a tingling effect on your body, meaning that salt is cleaning your body from toxins. That sensation should only last for a couple of minutes.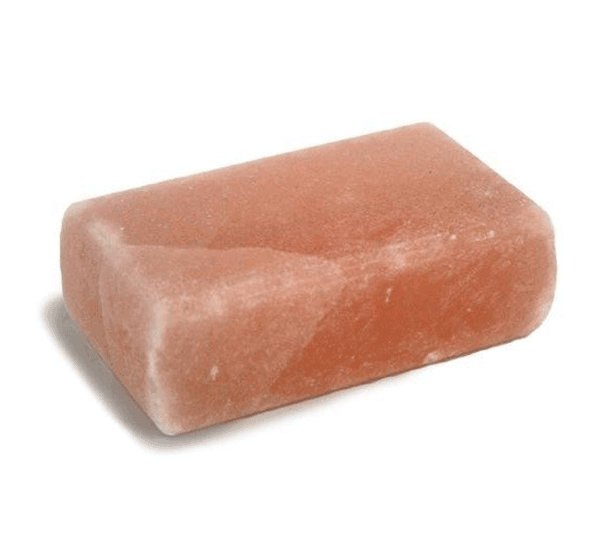 It is great for dry skin and allergies and is also recommended for skin with pimples, skin diseases - eczema, psoriasis, herpes, insect bites and stings, and often serves as a deodorant.
Soak the soap a little, rub it between your hands and apply it to the skin, and what is the biggest advantage of this soap is the fact that using it does not require creams.
Together with pure spring water, the Himalayan crystal salt offers all-natural elements identical to the elements in the human body.
The benefits of using the natural Himalayan crystal salt, which contains 84 elements that make up the human body, including regulating water, blood sugar levels, strengthening bones, regulating sleep, maintaining libido, preventing varicose veins in the legs and muscle spasms.
For more healthy recipes and tips, sign up for our NEWSLETTER!