The festive season is once again upon us, and this is the perfect opportunity to put your skincare crafting to good use! With a few weeks until the end of the year - we have plenty of time to create some truly unique and wonderful homemade skincare gifts. DIY natural cosmetics is fairly easy. In addition to cheering up your loved ones, you can also enjoy the benefits of these fragrant scrubs, baths, lotions and body care bars for yourself.
Anti-cellulite body scrub
There aren't many ways to feel cleaner and refreshed than an exfoliating coffee scrub. At a fraction of the cost of going to the spa, you can unclog your pores and remove dead skin cells, leaving the skin which is the most prone to the appearance of cellulite (such as thighs and buttocks) feeling smooth and tingly. Being an antioxidant beneficial for the skin, coffee is often used as a cellulite treatment and can be applied nearly anywhere, from exfoliating treatments to bags under the eyes.
Required ingredients:
Instructions:
Combine all ingredients in a bowl and transfer to a jar.
The obtained amount is sufficient for 2-3 applications with a shelf life of up to a few months.
Lemon, sugar and coconut oil body scrub
After this scrub, your skin will smell nice, with a fresh, tightened and rejuvenated feel. Lemon is rich in vitamin C and has astringent properties - which means that it tightens pores and the skin. Additionally, it evens out the complexion and removes blemishes from the face. Finally, the moisturizing properties of coconut oil make this oil one of the best natural skin care products. It also contains vitamin E, which erases the signs of ageing from the skin.
Sugar acts as a natural exfoliant, which means that it removes dead skin cells, and at the same time cleans pores and evens out the complexion.
Required ingredients:
1/2 cup sugar
1/4 cup coconut oil
1 lemon
Few drops lemon essential oil (optional)
Instructions:
Squeeze the lemon into a bowl, add the sugar and mix well.
Stir in the coconut oil and add grated lemon zest.
Transfer the mixture to a clean jar, cover, decorate with your handmade sticker and tie a decorative ribbon.
DIY mason jar bath
Being constantly exposed to numerous toxins from food and the environment, and consuming more unhealthy foods than we should during the holidays, our body needs detoxification. A bath salt of ginger, bitter salt and essential oil can help. This bath will also protect you from colds and viruses and strengthen your immunity. Bitter salt improves circulation, relieves pain and helps cleanse the body of toxins, just like sea salt, which also increases energy levels while ginger encourages the body to expel toxins through sweating.
Required ingredients:
1/2 cup bitter salt
1/4 cup sea salt
1 teaspoon ginger powder
3-4 drops essential oil (optimal)
Instructions:
Blend all ingredients and transfer to a jar.
In case you are looking for an ideal gift for your family members or you simply want to pamper yourself with a luxurious spa treatment at home? We have perfect products for you.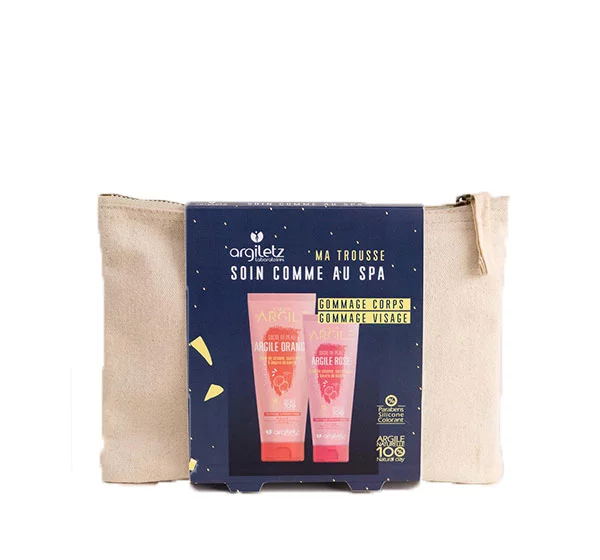 The entire offer of natural cosmetic products is available HERE!