Whether you like it or not, summertime is around the corner so now more than ever we have to get ready for the challenges that it brings. High temperatures, increased sweating, burns, insect bites - all these are the summer charms that we all face.
If you are struggling with tanning or quality sun protection, you do not have to reach for preparations full of chemicals in the summer. There are a number of natural tanning oils for quick tanning that can help you with this. In addition, they protect your skin from the harmful effects of the sun while making it smooth.
The cosmetics industry offers a bunch of sunscreen products, many of which are harmful to health!
It is good to know that there is also a healthier alternative, natural and harmless products from vegetable oils and minerals.
You can prepare your own sunscreen, but make sure to buy a proven good product that nourishes your skin or the skin of your loved ones.
People suffering from sun allergies should gradually be exposed to the sun's radiation and prepare their skin well for such impact. This is achieved by a varied diet with special emphasis on fruits and vegetables that are rich in antioxidants. The most important for the skin are certainly vitamins A, C, E, phytochemicals-flavonoids, polyphenols, anthocyanins and the famous beta carotene so often recommended as a preparation for sunbathing. Consuming carrots is certainly one of the ways, but a slightly faster and more successful way of preparation is hidden in this small packaging of beta carotene.
Once our is prepared, it's time for proper care with oils and natural creams!
Hazelnut oil is a popular addition to natural cosmetics. It is valued as sun protection because it protects against both UVA and UVB radiation.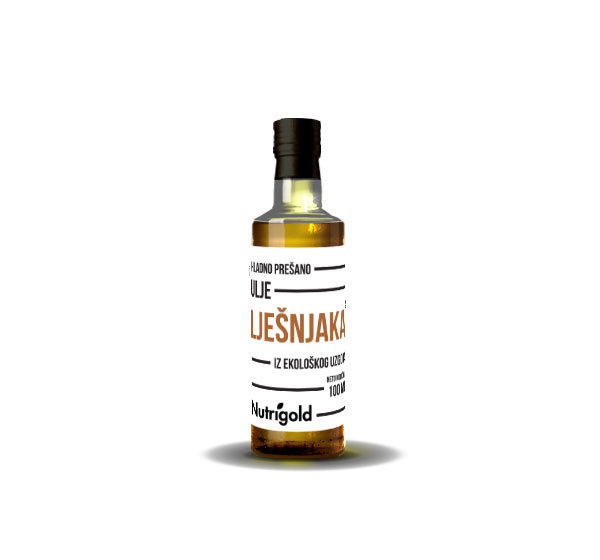 It is quickly absorbed, prevents photoaging and the harmful effects of external factors. It is suitable for the care of combination and dry skin. It can be used alone or in mixtures. The estimated natural SPF of hazelnut oil is between 10 and 30.
Besides hazelnut, Chilean raspberry seed oil has the highest natural SPF ranging from 28 to 50. You can use it alone or as an addition to mixtures, and it is great for all ages and various skin types because it has strong anti-inflammatory properties and is very suitable for skin prone to irritation, rashes, eczema and lesions.
When it comes to higher factors, one thing is for sure - children should be exposed to the sun minimally, and even then apply the safest factor and the highest quality product on their skin. Thanks to the special Weleda sunscreen, dangerous UV rays no longer stand a chance. The lotion provides a lot of moisture and optimally improves the skin barrier.
When it comes to natural, yellow cream, as the most recognizable cream of the famous beekeeper Petrovic, contains a finer type of beeswax with the addition of virgin olive oil, vegetable and small amounts of natural essential oils. That is why it works extremely well on skin regeneration. It contains a natural protective factor and relieves sunburn caused by excessive sun exposure. It also serves as a mask to rejuvenate the skin of the face, neck and hands. It is completely natural, without fragrances, preservatives and emulsifiers.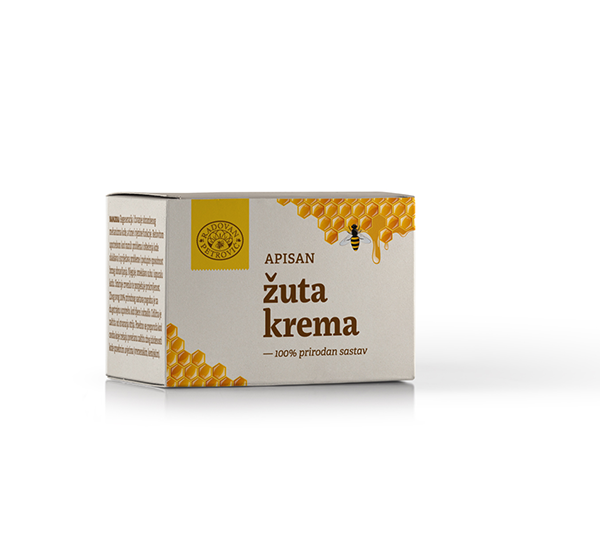 When talking about natural sun protection, we should not forget this carrot balm.
Carrot and walnut oil balm with the addition of beta carotene with a summer coconut scent will allow your skin to tan quickly when sunbathing, protect your skin from oxidative damage during sun exposure, and has proven great for treating scars and dark spots.
Lighter but very good sun protection is also hidden in your kitchen. Favourite extra virgin coconut oil, unlike typical sunscreens, keeps your skin moist during sunbathing, even for a few hours after application. This oil prevents dry skin and wrinkled skin, which is common in people who spend hours in the sun and on the beach. Coconut oil is absorbed very quickly into the skin and energizes the production of melanin below the skin surface. So, using coconut oil is necessary to spend less time in the sun for a beautiful and tanned complexion, but that is why you need a little more caution.
One thing is for sure, the answer to every request of your skin lies in nature. Also, the recipe for the most bronze complexion can be found only in nature. Oily skin prone to inflammation? Soft skin that reddens easily? Skin that loves the sun but hates greasy cream residue? All that matters is finding your skin type and choose healthy sunbathing... all the answers can be found on our website!
For even more healthy tips and recipes, sign up for our newsletter!