We have all fought a battle with acne and other skin problems for at least one period of our lives, especially at a young age. Ayurveda, traditional Indian medicine, found a solution to these ailments a long time ago. Neem soap is made on a unique Ayurvedic recipe without any additives.
The anti-bacterial, anti-fungal and blood purifying properties of this Ayurvedic plant have been known since ancient times. It is used internally and externally as a boost to overall well-being.
In Swahili, neem is called "the tree that cures 40 diseases," which shows the importance of neem in traditional medicine. Considered a sacred tree, and due to its medicinal properties, it is an indispensable part of every Indian household.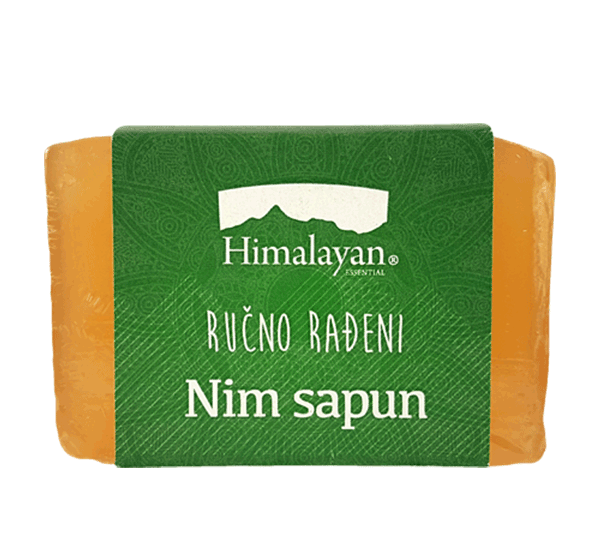 Handmade soap from this miraculous powder is made without the addition of any animal fats and is used to maintain the hygiene of both the face and the whole body. According to Hindu mythology, the goddess Indira dropped a few drops of the elixir of immortality on the ground and a neem tree grew in that place.
Neem as an excellent cleanser combined with various oils cleanses and nourishes the skin making it smooth. Its soapy and lemongrass scent has a calming and moisturizing effect. Neem soap makes the skin fresh and works great against acne, oily skin, hair and dandruff. Due to a large amount of glycerin, it moisturizes the skin well, and the neem mixture softens and cleanses the skin.
How it's used? Well, we all know how to use soaps... as simple as that!

We've found neem's beneficial properties in many other products, here are just a few of them that you can found in our stores or on our webshop:
Are you ready for the most recent NEWSLETTER? Sign up for it and find out more news from the healthy food factory.