Although not recognized by many, buckwheat is a highly nutritious whole grain possessing various health benefits. By the influence of Austrian cuisine, buckwheat was nationally accepted in Međimurje and Zagorje county. Nevertheless, it is becoming increasingly popular because it contains a variety of healthful nutrients.
It is a pseudocereal as it shares many similar properties to cereals but does not come from the grass as most other grains do.
Let's find out more about this valuable crop!
Mostly used as a grain for culinary use, botanically speaking, buckwheat belongs to the category of herbaceous vegetables and is sometimes referred to as a fruit
Buckwheat is known for its triangular seeds, which resemble wheat seeds in size. Often prepared as a rice substitute or in a form of a mash, buckwheat doesn't contain gluten.
Rich in dietary fibre and possessing eight essential amino acids, buckwheat also contains phosphorus, magnesium, zinc, copper and manganese. It was found that buckwheat lowers blood pressure and cholesterol supporting the cardiovascular system.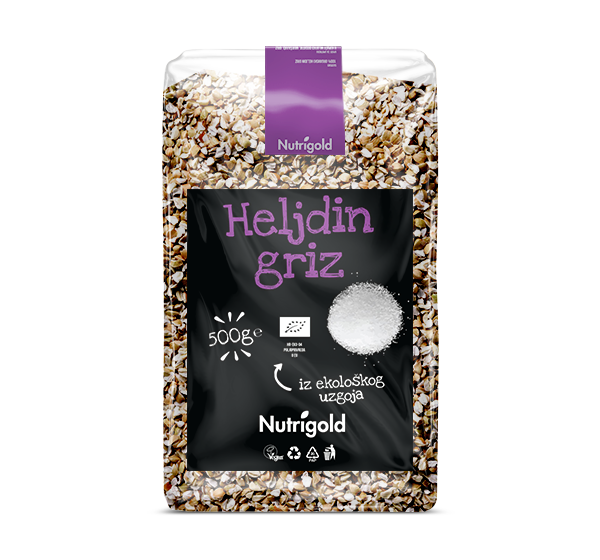 Buckwheat is an ingredient in many everyday food products, such as breakfast foods, flour, and noodles. If you make homemade bread or pastries, you can start by adding a few tablespoons of buckwheat flour, which will deliver a unique taste and colour of bread/pastries. Be sure to make buckwheat pancakes. The list of buckwheat products also includes semolina. Fantastic food with the help of hot milk quickly becomes a super dessert and a healthy breakfast.
Nowadays, buckwheat is experiencing its revival. The best example of that is a healthy and delicious buckwheat tea "soba-cha" that is regularly consumed in Japan
This popular tea can be enjoyed cold or warm, and it is a great way to get many benefits, along with its antioxidant power. First, cook the buckwheat, then dry it and fry it in a pan without adding oil. Pour ten times the amount of water at 90°C over the selected amount of buckwheat. Cover and let stand for two to four minutes and finally strain.
We have a lot of recipes with this amazing pseudocereal... just a few clicks away! Sign up for the NEWSLETTER.