For healthy weight loss, hair, nails, muscle regeneration and growth.
It is a well-known fact that the big majority of the population doesn't intake recommended daily intake of omega-3 fatty acids in a serving of a minimum of 250-300mg fatty fish. Not to mention the intake of linseed, almonds, walnuts as excellent plant sources of omega-3 fatty acids, where the situation is even worse. There is hope, because everything mentioned above may change since a new great source of omega-3, krill oil, has been discovered.
Krill in Norwegian actually means "whale food" which explains the position of the krill in the food chain. The krill shrimp is found low in the chain, lives in the crystal clear sea of Antarctica and generally does not live long, so there is no risk of accumulation of heavy metals and other impurities.
It feeds on plankton and microscopic algae that produce omega-3 fatty acids, whence the valuable EPA and DHA polyunsaturated fatty acids. These two most valuable types of omega-3 fatty acids, which have been proven to contribute to normal heart function, the body often does not get in sufficient quantities. In addition to bluefish and algae, modern research has shown that high-quality omega-3 fatty acids can be found in this particular crustacean. This dietary supplement is ideal for heart health but is especially recommended for all those whose daily diet is low in omega-3 fatty acids, such as pregnant women, nursing mothers and athletes.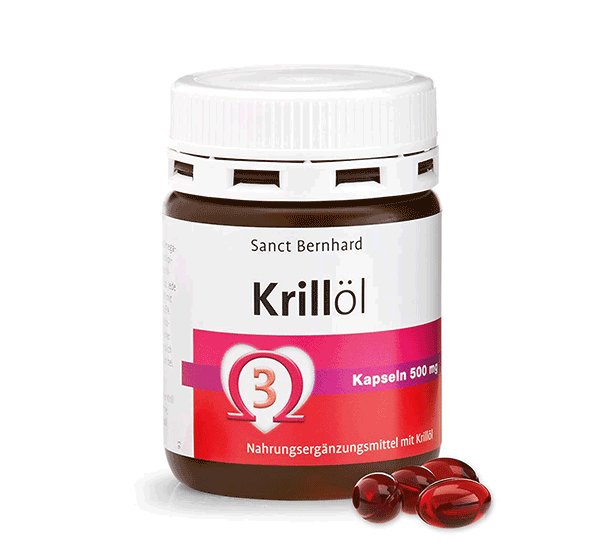 Finally, according to the results of the conducted studies, it can be concluded that compared to fish oil, a twice lower dose of EPA+DHA krill oil is required for the same effect. Studies speak in favour of the positive effect of omega-3 fatty acids and krill oil on triglyceride levels whose elevated levels have been linked to cardiovascular disease. Guided by them, krill oil can be recommended for the prevention of cardiovascular disease, dyslipidemia (especially hypertriglyceridemia) and after adverse cardiovascular events, especially in people who consume too little fish and other sources of omega-3 fatty acids. For a beneficial effect, it is necessary to provide 250 mg of EPA+DHA per day.
Check out our newsletter!