Open the box, see what's inside? Give it to somebody you care for and let them decide!
Looking for the most beautiful present for your loved ones, the ideal gift for a business partner or your boss or "last-minute salvation" when you run out of ideas? End this struggle by having a look at a gift box tailored to everyone.
Nutrigold offers a versatile and clever solution - Nutrigold gift box.
Some of our favourites are all wrapped up in one!
Cinnamon and cocoa are indispensable ingredients in every kitchen, especially when making your homemade desserts, while both Yerba Mate and orange tea represent a great choice of hot drinks that are hard to resist on any occasion. A sweet energy bar with a sour note comes as a cherry on the cake.
All the ingredients are incorporated into a beautiful Nutrigold cardboard box, so you don't have to worry about packaging, while the pre-made box content makes it much easier to buy gifts.
Choosing gifts for moms, grandmas, boyfriends, and girlfriends have never been easier!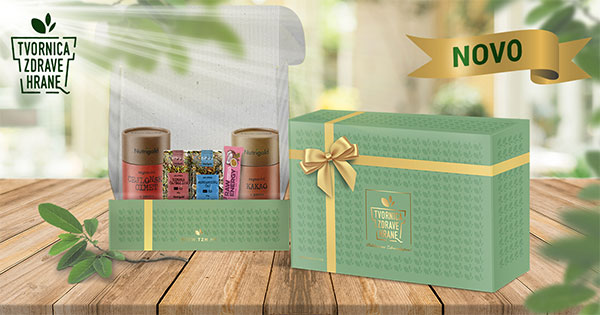 Note:
If you need a larger amount of business gift boxes, feel free to contact us via email at [email protected] and we will do our best to tailor them to your needs!
Distributed by:
Galleria Internazionale d.o.o., Predavčeva 6, 10000 Zagreb, Croatia
Country of origin: Croatia