Millet is a cereal grain that belongs to the Poaceae family, commonly known as the grass family.
It's widely consumed in developing countries throughout Africa and Asia. While it may look like a seed, millet's nutritional profile is similar to that of sorghum and other cereals.
Millet has gained popularity in the West because it's gluten-free and boasts high protein, fibre, and antioxidant contents.
Ingredients:
Organic hulled millet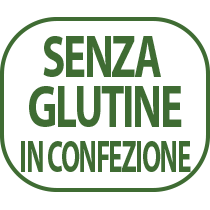 Storage instructions:
Store in a dry and dark place.
Expiry date:
Indicated on the packaging.
Produced by:
Probios srl, via degli Olmi 13-15, 50041 Calenzano (FI), Italy
Distributed by:
Galleria Internazionale d.o.o., Predavčeva 6, 10000 Zagreb, Croatia
Country of origin: Italy