Sorghum is an ancient cereal grain belonging to the grass family Poaceae. It's small, round, and usually white or yellow. Although sorghum is less known in the Western world, it's the fifth most produced cereal crop in the world.
In its whole form, this natural source of fibre is a grain that can be cooked like quinoa or rice, milled into flour, or popped like popcorn. It's also converted into a syrup that's used to sweeten many processed foods.
Ingredients:
Organic hulled sorghum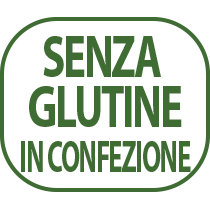 Storage instructions:
Store in a dry and dark place away from the heat and sunlight.
Expiry date:
Indicated on the packaging.
Produced by:
Probios srl, via degli Olmi 13-15, 50041 Calenzano (FI), Italy
Distributed by:
Galleria Internazionale d.o.o., Predavčeva 6, 10000 Zagreb, Croatia
Country of origin: Italy