An exquisite range of flavours in this organic orange spread. Made without added pectin. It contains only naturally occurring sugars and a high percentage of organic orange. Gluten-free certified.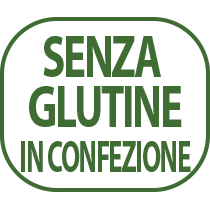 Ingredients:
Pieces of orange with skin*, concentrated grape juice*, concentrated apple puree*
*from controlled organic agriculture
Storage instructions:
Store in a dry and dark place.
Expiry date:
Indicated on the packaging.
Produced by:
Probios srl, via degli Olmi 13-15, 50041 Calenzano (FI), Italy
Distributed by:
Galleria Internazionale d.o.o., Predavčeva 6, 10000 Zagreb, Croatia
Country of origin: Italy