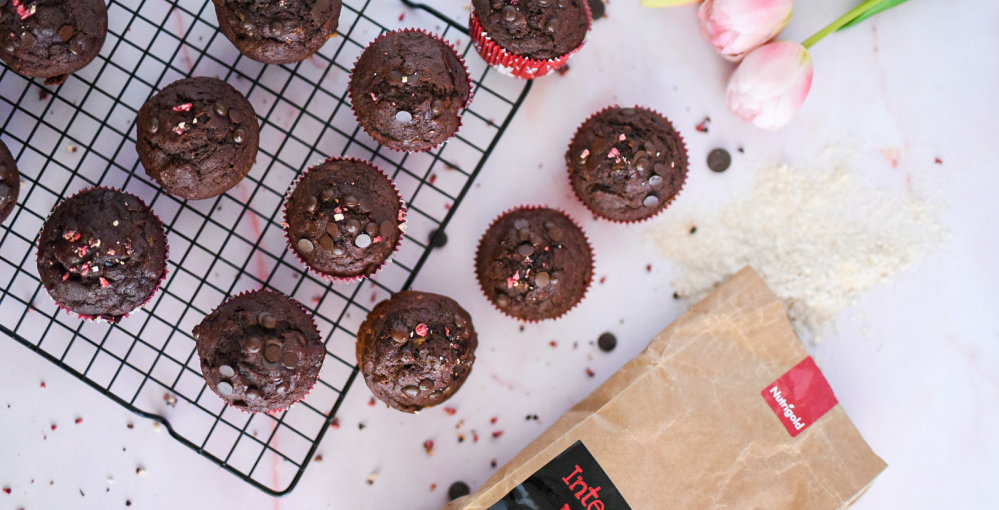 If you have some leftover bananas left on the counter that have started to take on a brownish colour, think twice before throwing them away. Use them for this exceptional breakfast or dessert.
Feel like eating something sweet, but still minding your diet? Do you want to satisfy your chocolate cravings for yourself and your children with something healthy and home-made, but also fast? Then these chocolate banana muffins are the perfect treat for you!
Muffins come in all shapes and varieties, and banana muffins are a classic you should try. Overripe bananas will give them juiciness and the kids will absolutely adore them. Best of all, you can take them to work and enjoy chocolate snack everywhere you go without remorse!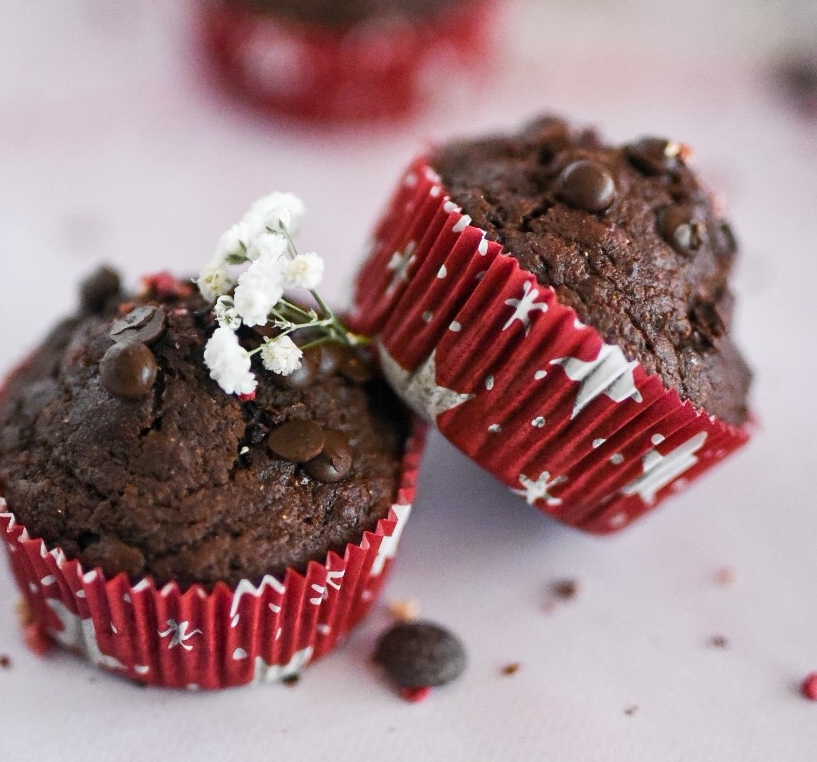 Ingredients:
Combine dry ingredients in a bowl (flour, baking powder, cocoa, salt and cinnamon)
Crush bananas into a puree with erythritol and add other ingredients (melted coconut oil, almond milk, eggs, vanilla)
Add dry ingredients into wet ones and stir briefly enough to combine all ingredients (over mixed batter may cause toughness)
Fold in dark chocolate pieces just until combined
Fill pre-greased muffin mould and bake for 5 minutes at 220 degrees, then reduce to 180 and bake for another 10-13 minutes or until a toothpick in the centre comes out clean.
Remove from the oven and let cool for about 10 minutes then transfer to a wire rack to cool completely.
Enjoy guys!
Thank YumYum for this chocolate recipe, and you can thank us for more healthy ideas hidden on our NEWSLETTER.