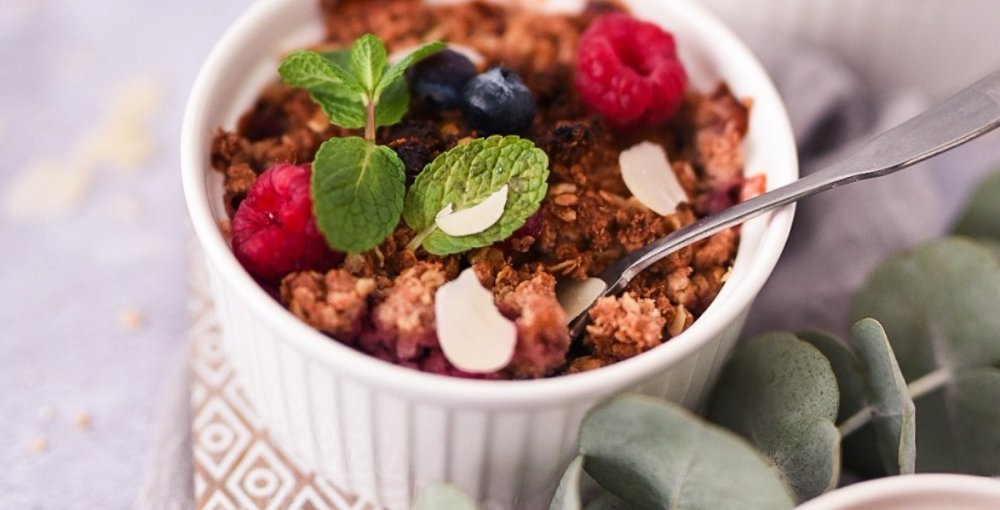 Breakfast? Dessert? Why not light sweet treat instead of dinner?
Apple and raspberry crumble is something that should always be on hand.
You can prepare a crumble with a variety of seasonal fruits like apples, plums, blueberries or peaches. Whichever you choose it will always be equally tasty and juicy. Simply delicious!
In a sense, crumble is a very simple recipe, some would say an easier variant of pie or strudel. Wanna know how easy?
As easy as this!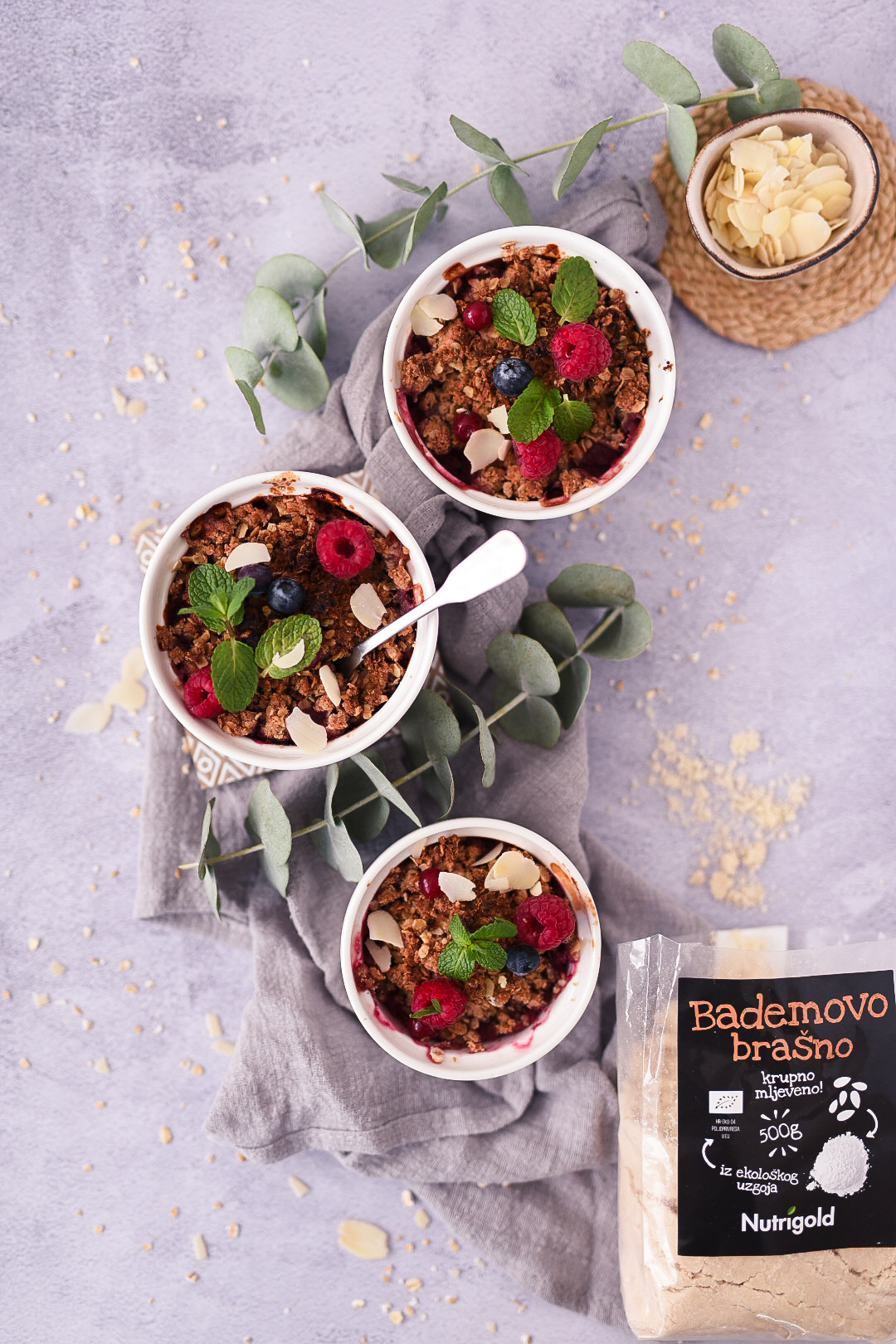 Instructions:
Mix all topping ingredients by using your hands.
Chop the apples and cook them in a pot with the other ingredients for the filling for about 10 minutes.
Transfer the filling to a baking dish, crumble the topping over the filling with your hands and bake for 25 minutes at 180 degrees.
Check out our newsletter!