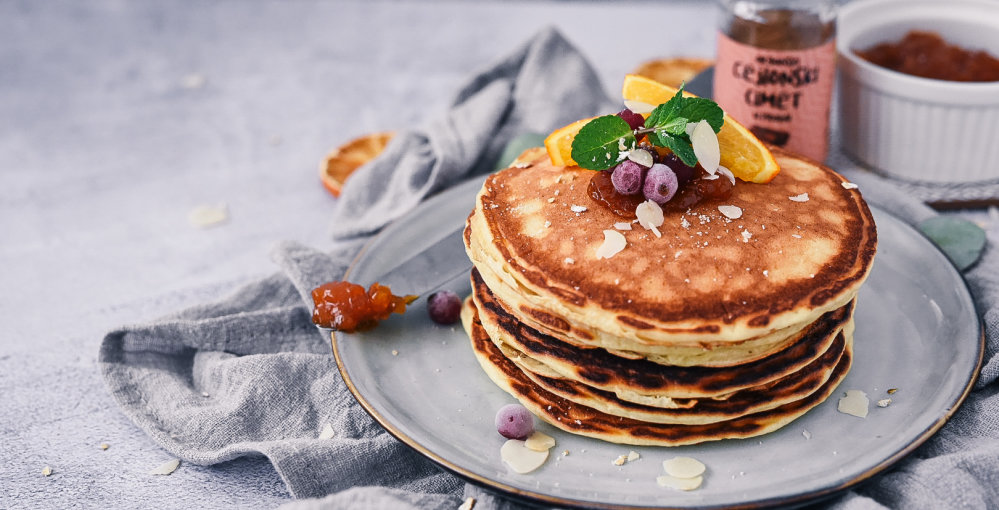 They can be prepared in a thousand ways, sweet, savoury, chocolate ones, thin or slightly thicker. Whichever way you prefer them, you can't go wrong and yes, you are right, it is all about pancakes!
This delicious food, most commonly referred to as a dessert and breakfast is easy to make, although many of its fans are constantly debating about the secrets of perfect pancakes.
Maybe a Greek yoghurt pancakes recipe will sit on the throne as one of your favourite dishes.
This recipe is your go-to recipe in awkward situations when you run out of sweets. Sneak into the kitchen and surprises your dear ones with a quick dessert, which goes well with fruit and nut spreads, melted chocolate, honey and fresh fruit. Of course, you can also add a little cinnamon or lemon zest to the mixture. The flavours are not discussed, much less the perfection of these simple pancakes!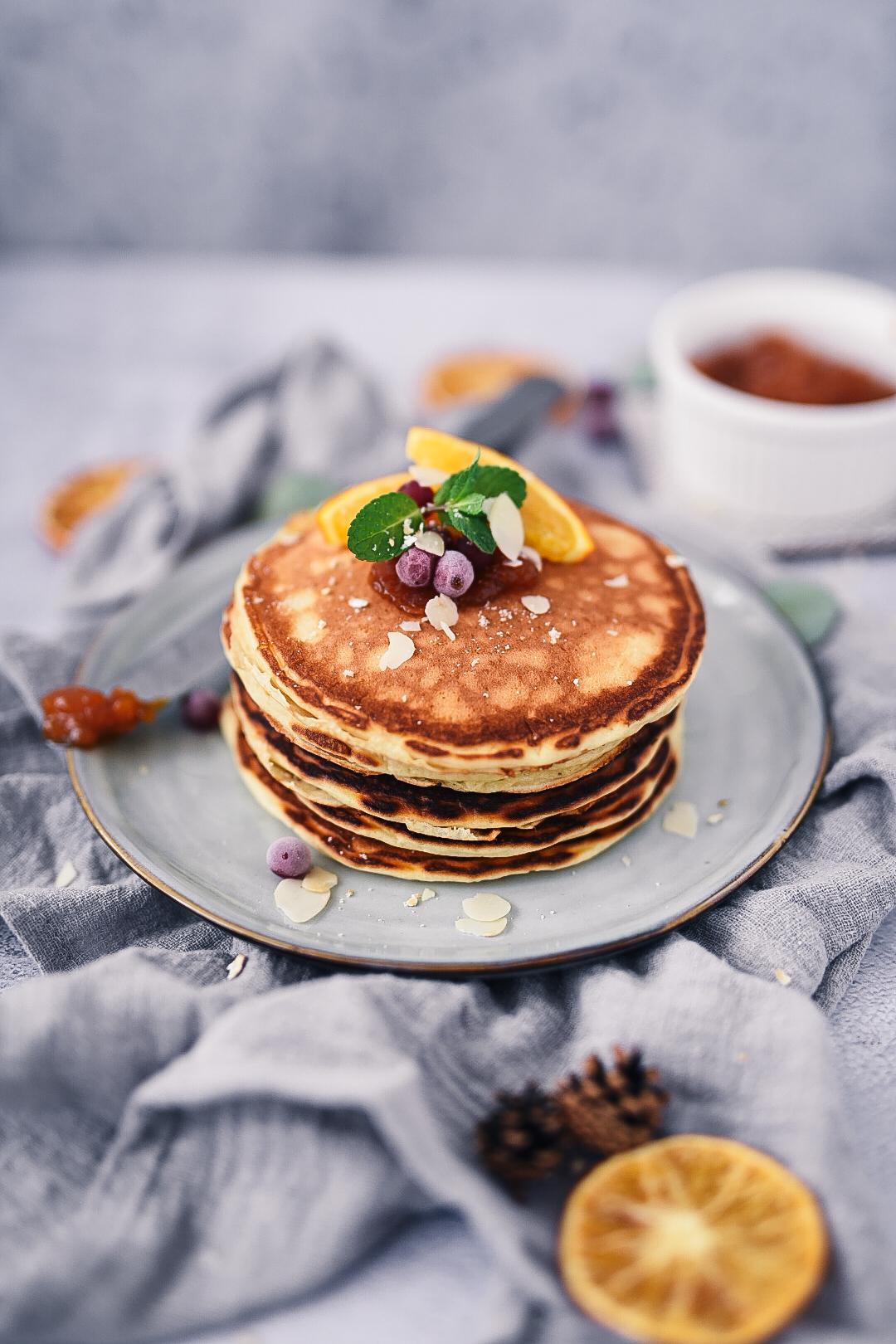 Instructions:
Combine all ingredients and mix well with a whisk.
Bake pancakes for about 3 minutes on each side.
Serve with jam, marmalade or seasonal fruit.
Just be careful that the temperature is light because they are ready in no time and can be easily overcooked.
Pancakes topping is equally important, it is up to you to choose one that suits you the best:
Craving for more? Subscribe to Healthy Food Factory to get new recipes and tips delivered straight to your inbox!