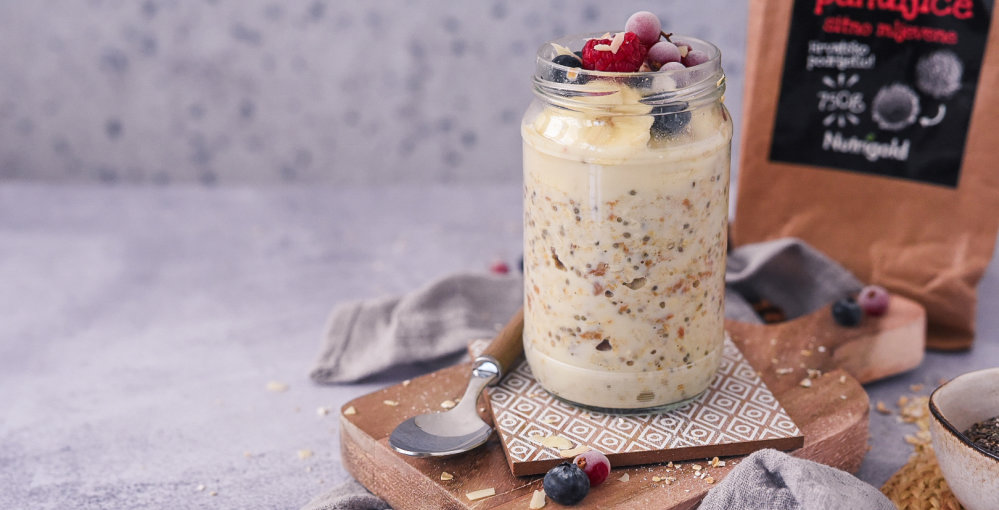 With endless possibilities in mind, oats are still the easiest and most convenient breakfast meal that you can have, especially on those hectic mornings. That is why it has become a popular alternative where you prepare them the night before, and in the morning just put fresh toppings in a bowl or jar.
Although we may discuss breakfast and its importance, at the end of the day, it is a matter of personal choice and preference. It is entirely up to you whether you want to enjoy it first thing in the morning or as a snack during a busy day. We bring you a recipe for fermented overnight oats that will satisfy your hunger at any time of the day. So simple, convenient and equally important, healthy!
So, what do you say? Doesn't this picture look great to you?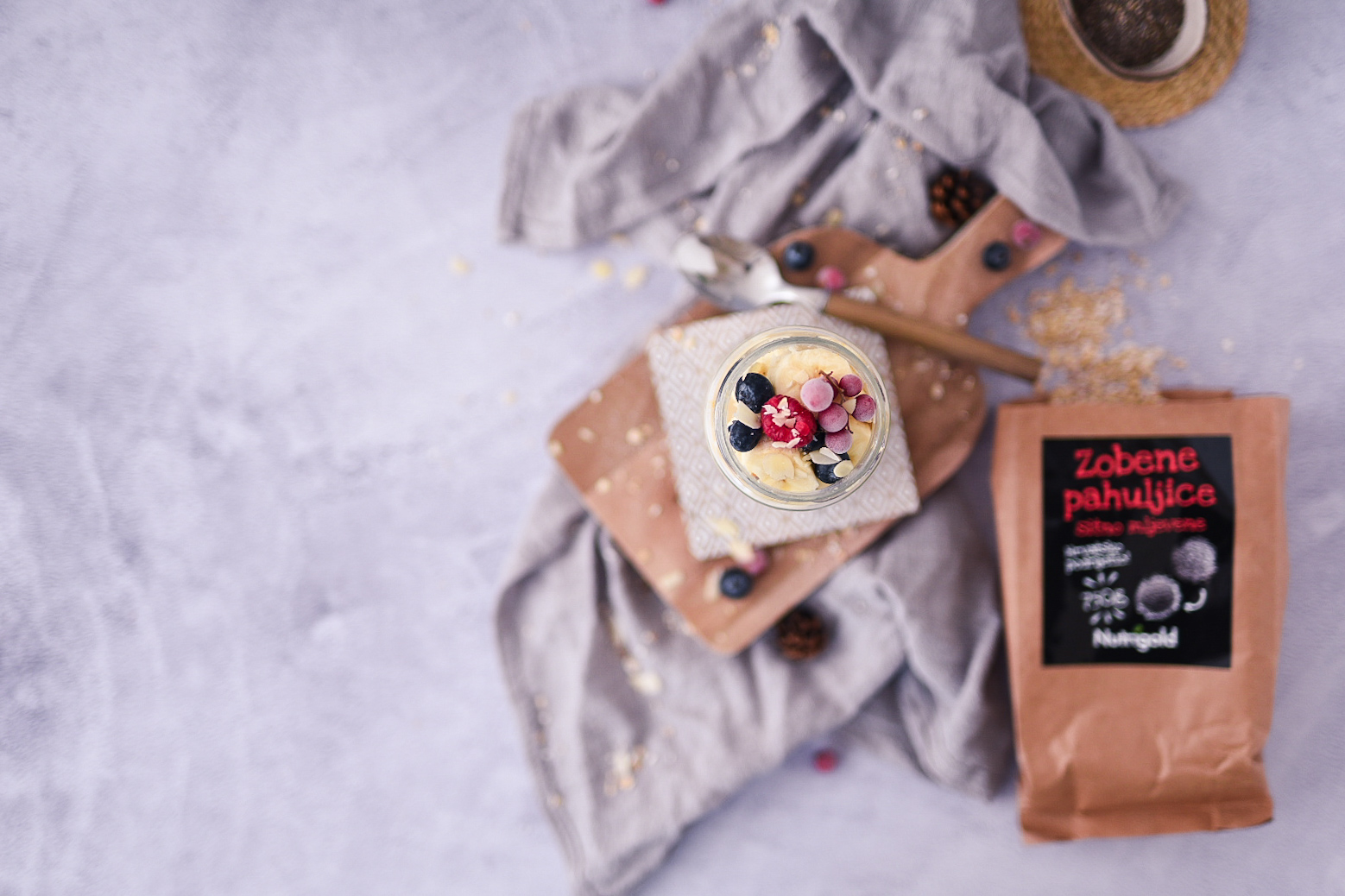 Instructions:
Mix all ingredients in a jar and leave them in the fridge overnight.
Add fruit of your choice and serve.
Do you love oat flakes? So do we!
Check out our newsletter for more ideas and recipes!