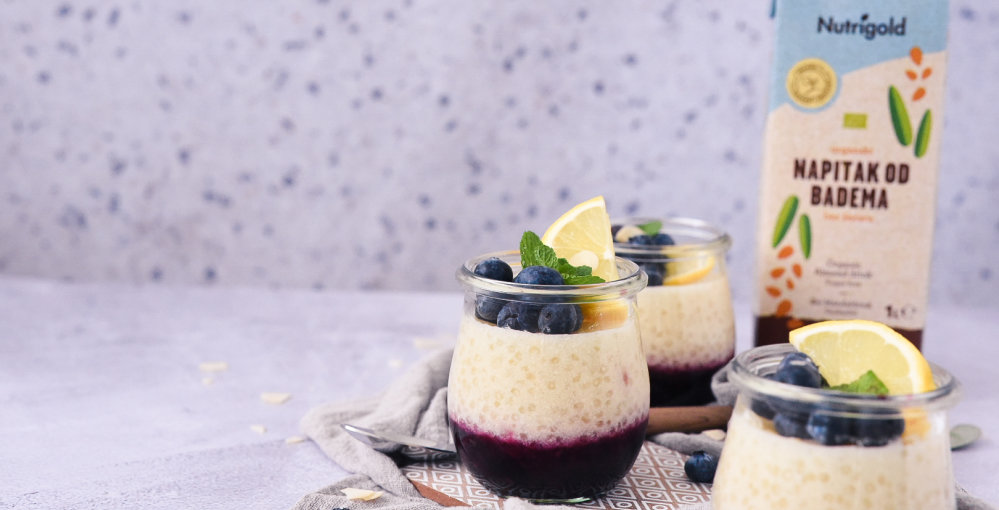 Tapioca pudding is an easy, creamy and smooth homemade dessert that can be served even for breakfast. Made from neutral flavoured and easily digestible tapioca pearls, this gluten-free recipe goes great with a variety of toppings... but let's get to this refreshing one now! Blueberries and lemon, yummy!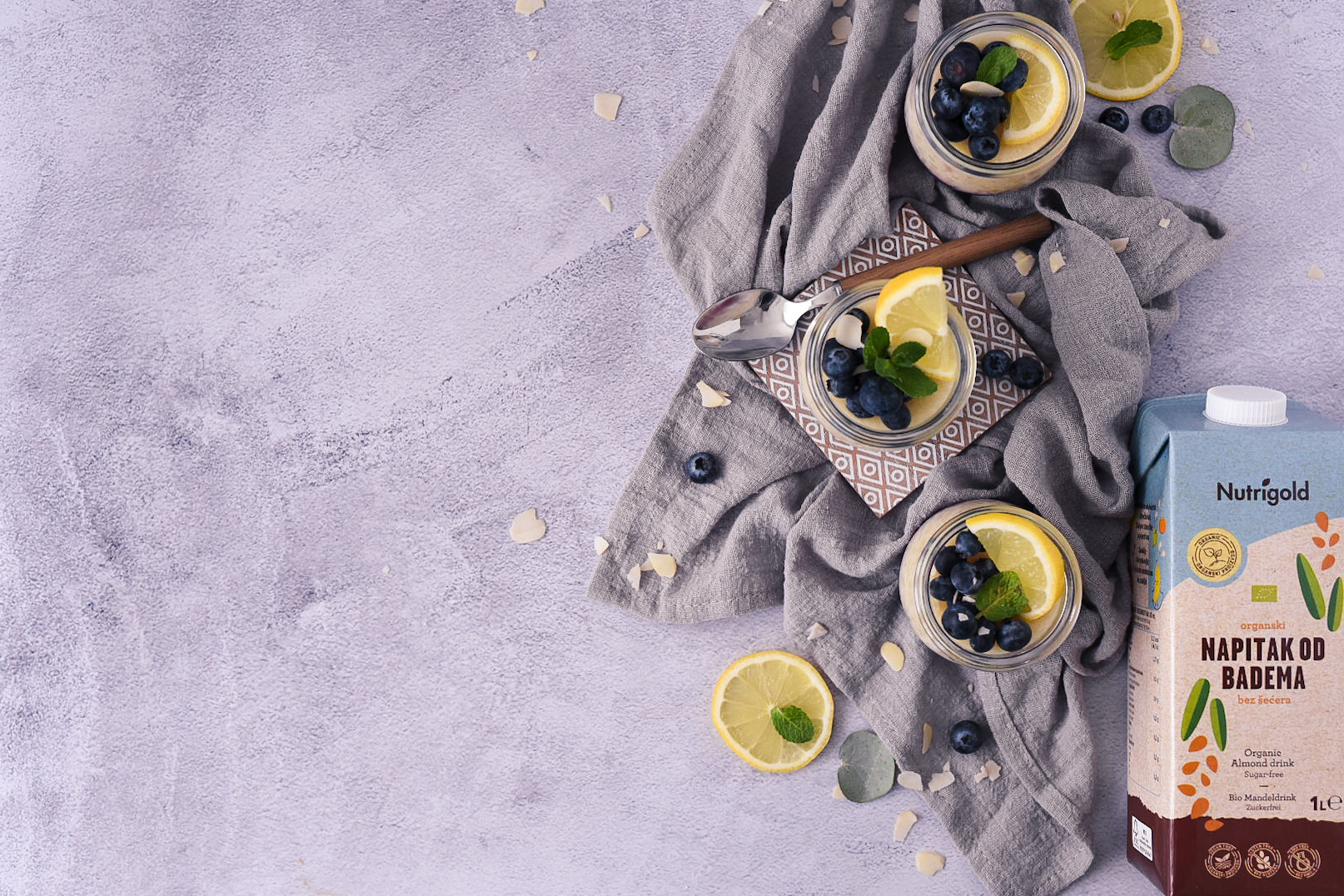 Instructions:
Soak the tapioca pearls in the almond drink and let sit for 30 minutes.
In the meantime put all jam ingredients in the pot and cook for around 10 minutes and transfer to a serving dish.
Add remaining ingredients to tapioca for pudding and cook to a thicker consistency, for about 15 minutes.
Pour the pudding over the jam and serve with fresh blueberries.
Tapioca is most often used in cooking for the preparation of puddings due to the ability to becomes gelatinous in contact with warm water or milk.
Since neutral in flavour, try to combine it with different aromas such as eggs, milk, cream, sweeteners...
Check out our NEWSLETTER!