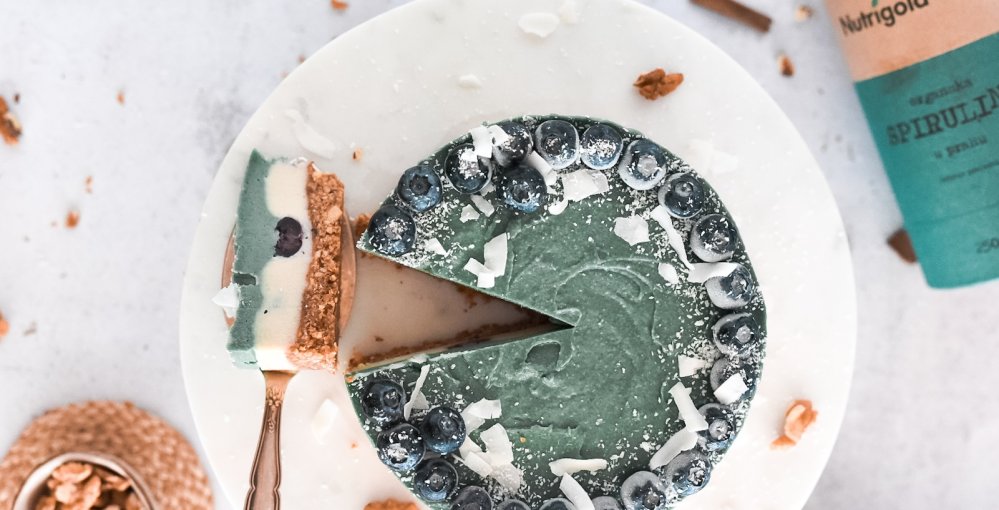 Cake and seaweed in the same sentence? And how about in a recipe? In a recipe that will knock you off your feet.
It's a clean, real food raw dessert made with nutrient-dense ingredients and all the benefits of spirulina.
Spirulina is an amazing powerhouse of nutrients and considered the food of the highest nutrient density on the planet that it is claimed that one could live only on it and water.
Although you would normally add spirulina to smoothies, it may be used in many other ways. Due to its ''sea'' taste, spirulina will not be the first choice for many people, therefore it is easiest to mix it with water and drink or mix it with other foods. Since it may easily overpower other flavours in the dish, it is better to add it less and gradually, until you get to know her.
That's the only secret of this visually stunning dessert which in addition to appearance knocks off the feet with its taste as well.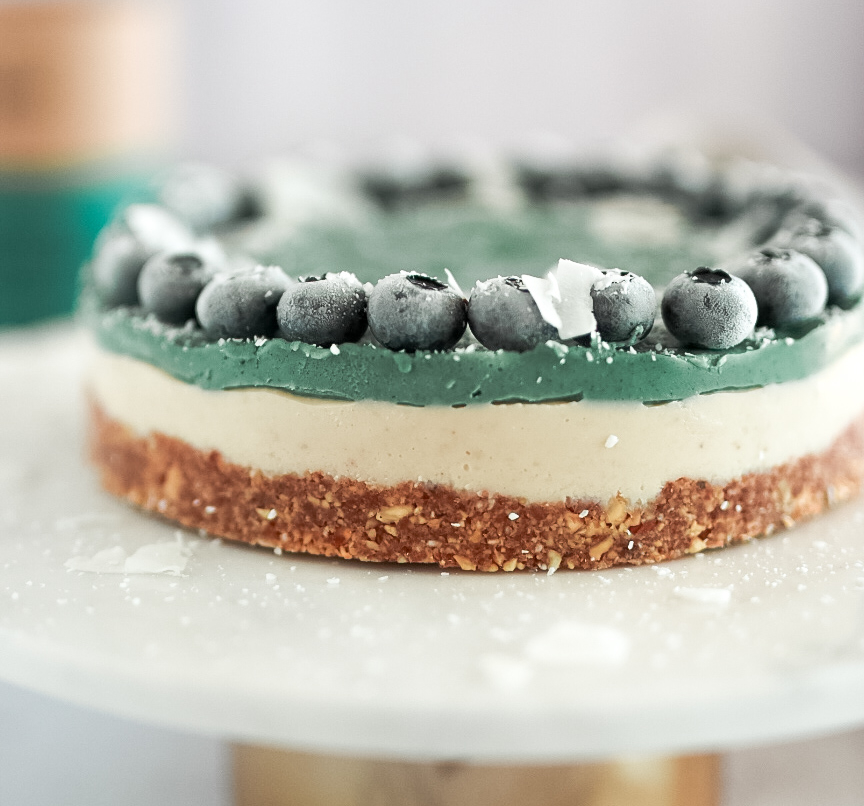 Instructions:
Lightly toast almonds and walnuts in the oven at 160 degrees for 10 minutes.
If dried dates are used, soak them in warm water to make them soft and remove the pit.
Mix all ingredients in a blender and blend until it becomes a sticky mass

Transfer the mixture to a cake pan and press firmly and evenly in the bottom of the pan. Set aside in the fridge.

Boil cashews for 10 minutes, drain them and cool down.

Mix all filling ingredients (except spirulina) in a blender and blend until smooth texture.

Pour 2/3 of the filling on the base and flatten, arrange the blueberries on top.

Add a teaspoon of spirulina to the rest of the filling (which is still in the blender) and blend briefly just to combine with the mixture.

Spread the green filling over the white and blueberries.

Leave the cake in the freezer for a few hours, then transfer it to the refrigerator until serving.

Garnish with blueberries and desiccated coconut before serving.
YumYum who gave us the idea for this recipe loves to browse through our NEWSLETTER. Join her.