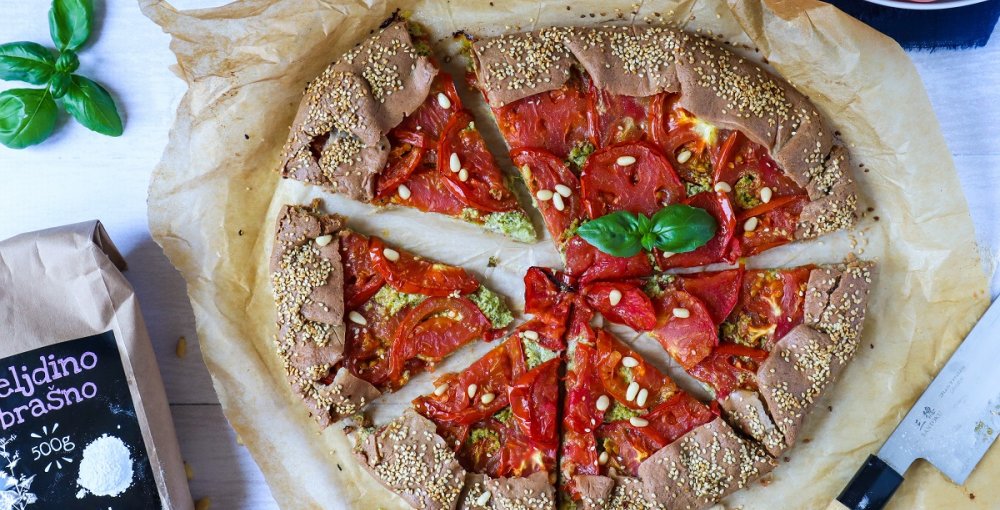 Do you like pies? Yes!
And how about pizza? Who doesn't!
What would you say if we would offer you a combination of both? Galette is a traditional French dessert, a filled pastry with overlapped edges with a slightly rustic look. It is prepared from all kinds of fruits, but Foodoris made an excellent vegetable alternative that we fell in love with. This time, leave fresh fruit for snacking while making basil and tomato galette!
To put it simply, Galette is actually a pie without a mould. It has these beautiful jagged edges and is completely rustic. One of the simplest bakery products you can make is made in just 40 minutes of baking.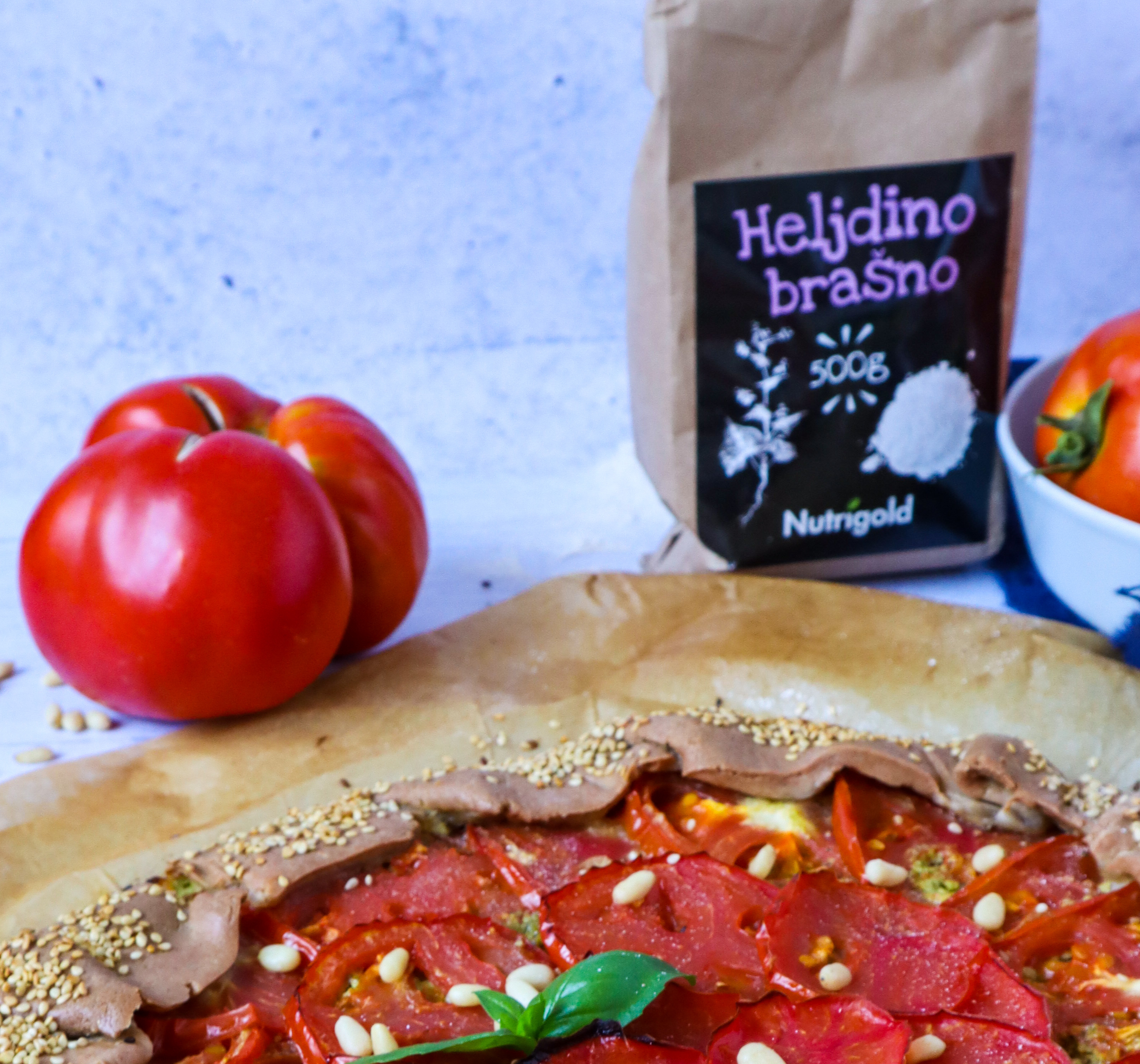 Instructions:
Preheat the oven to 200 degrees.
Put flour and salt in the blender and mix for a few seconds. Add the oil and mix until you get a crumbly texture. Then add iced water and mix for a few more moments until everything is well combined. Transfer the resulting dough to plastic wrap, shape it into a disc and wrap and place in the fridge for 10-15 minutes.
Meanwhile, make a basil spread. Put all the ingredients in a blender and mix until you get a thick, creamy filling. If necessary, add more oil or a little water. Slice the tomatoes.
Roll out the slightly cooled dough on baking paper in a round shape (help yourself by placing another sheet of paper on top of the dough). Fill the pastry with a prepared spread (leave the edges empty) and arrange the tomatoes on top.
Twist the edges inwards and sprinkle with sesame seeds (optional). Place in a preheated oven and bake for 40 minutes.
Check our NEWSLETTER!