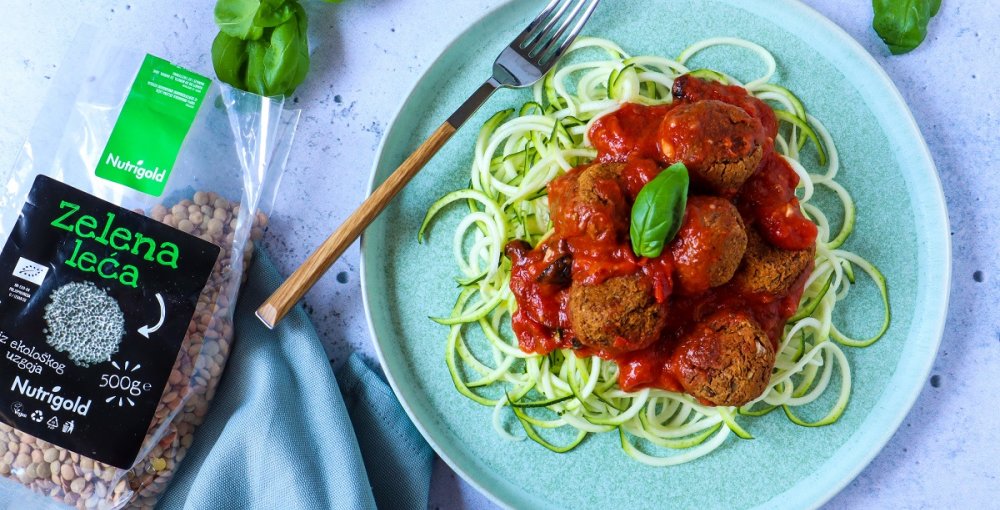 Lentils are food that should be part of our menus as often as possible. This is because of its nutritional properties, which is because of the variety of its uses. It is an excellent substitute for meat, because, in addition to vitamins and minerals, it is rich in complex carbohydrates, plant proteins and fibre.
Green lentils are mild in taste and therefore go well with garlic, tomato and basil. Today's recipe prepared by Doris brings so much flavour and is so filling that your thought won't be "Where's the meat?" but rather "Can I have seconds?"
Meatless meatballs? Why not... After all, lentils stand out with both texture and protein content and are a great meat analogue.
If you're looking for a way to add more plant protein to your diet, look no further than lentils. This affordable legume cooks quickly and is incredibly versatile. From stews and salads to pancakes and croquettes, you can prepare it in a bunch of ways and you can eat it hot or cold!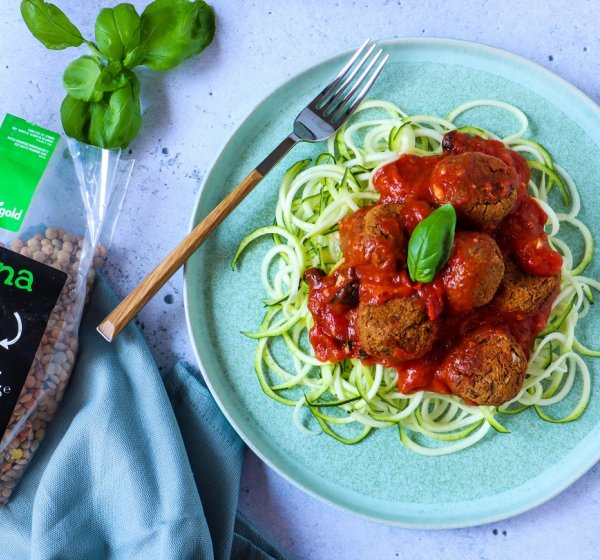 Instructions:
Preheat the oven to 200 degrees. Line a baking sheet with parchment paper, then coat the paper with a bit of oil. Sautee finely chopped onion and garlic on one tablespoon of oil.
Mix all meatballs ingredients in the blender. Pulse not longer than a few moments just to combine the ingredients. With wet hands, form balls and stack them on the prepared sheet. Lightly oil (preferably spray oil). Bake in a preheated oven for 20 minutes. Flip the balls over halfway through baking.
Meanwhile, prepare the sauce. Finely chop the onion, garlic, cherry tomatoes, basil and olives. Saute onion and garlic in oil and when they have softened, add tomato paste, cherry tomatoes and simmer briefly until the tomatoes soften. Add passata, agave syrup and oregano and cook on low heat for a few minutes. Towards the end, add the olives and basil and mix everything well.
Toss slightly cooled meatballs in a sauce and stir.
Serve with pasta or vegetable noodles.
Healthy cooking rules! Especially if you cook according to recipes from the most recent NEWSLETTER.