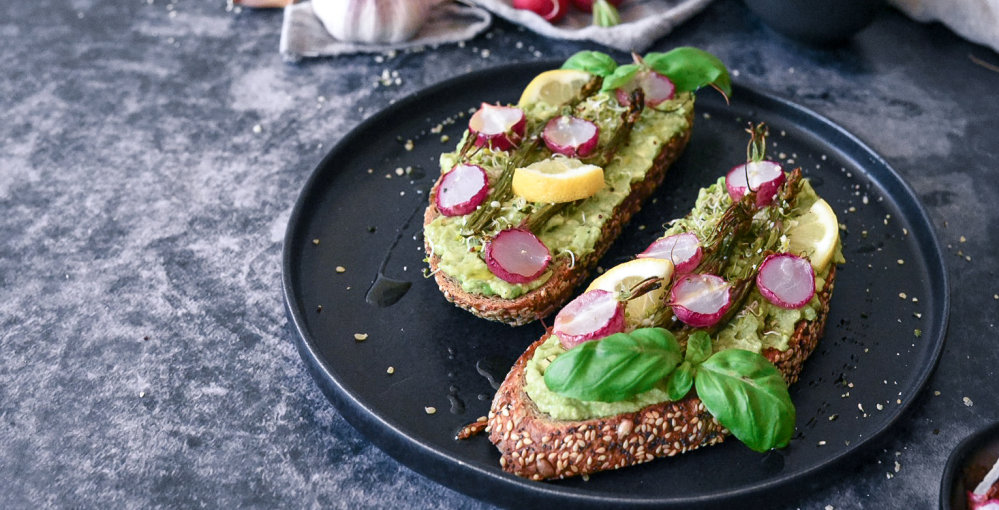 Tune in your favourite spring mood and start off your day with deliciously rich and healthy avocado, asparagus and radishes toast.
You are wondering why? Because there is no better spring feast for your palate!
Nor healthier... minimum in calories and maximum in nutrients, radishes are a great source of antioxidants. In addition, there is no better fat than avocado one. Once it's all served on one toasted slice of bread, the day can officially begin!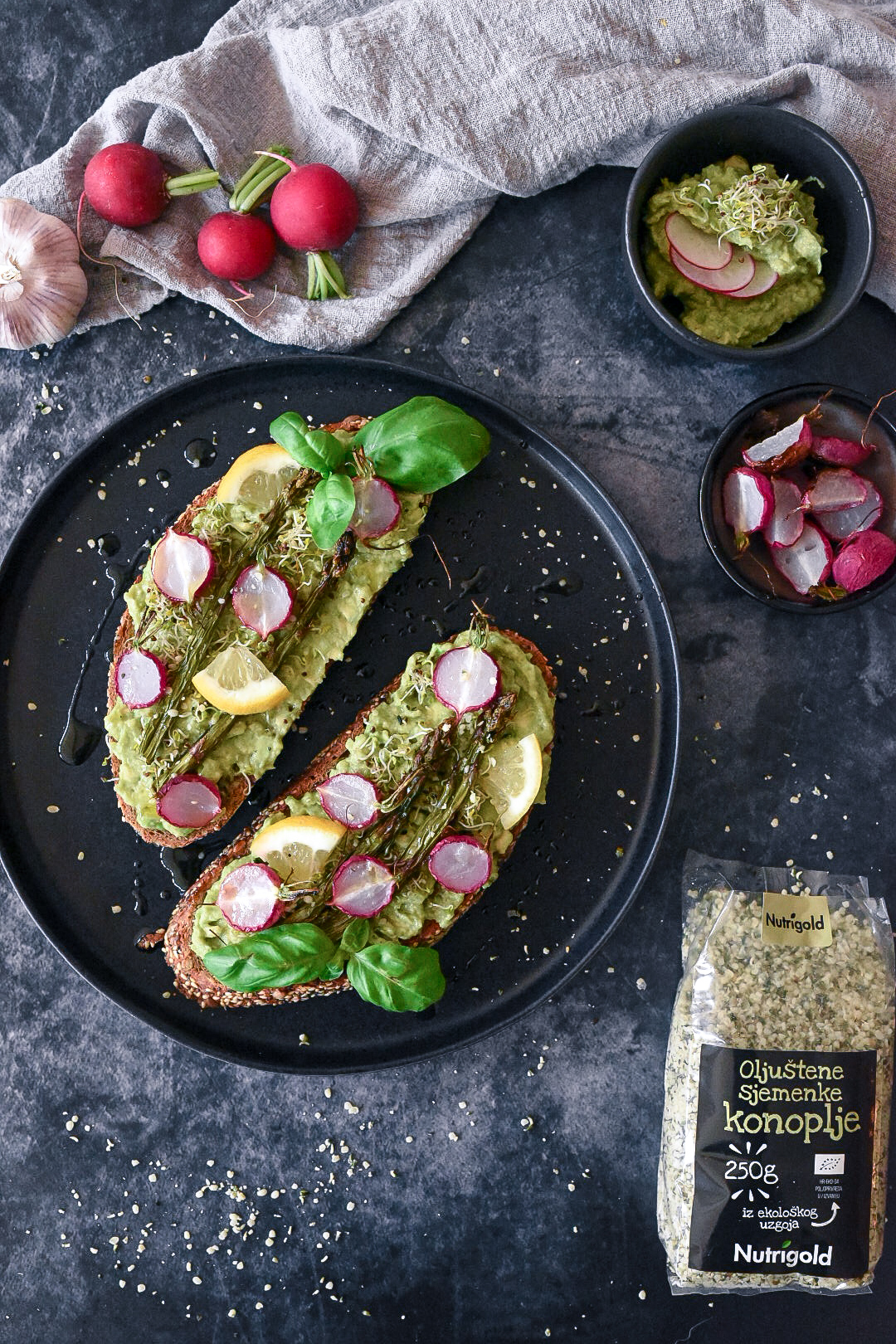 Instructions:
Coat radishes and asparagus with olive oil, season them with salt and bake in preheated oven at 180 degrees for 15 minutes.
Crush the avocado with a fork, add salt, pepper, olive oil, yeast and lemon juice.
Cover toasted bread with avocado spread, garnish with baked vegetables and sprinkle with hemp seeds.
Avocado on toast is one of the latest gourmet hits. Slices of bread should be lightly toasted and topped with avocado. Although possibilities are endless, we recommend adding favourite seasonal food in the summertime, and in the fall, don't miss out on the alternative with pomegranate or cubes of roasted pumpkin.
In case you fancy a sweet version of toast for breakfast, try this AMAZINGLY DELICIOUS TOAST.
For even more healthy recipes and tips, subscribe to our newsletter!