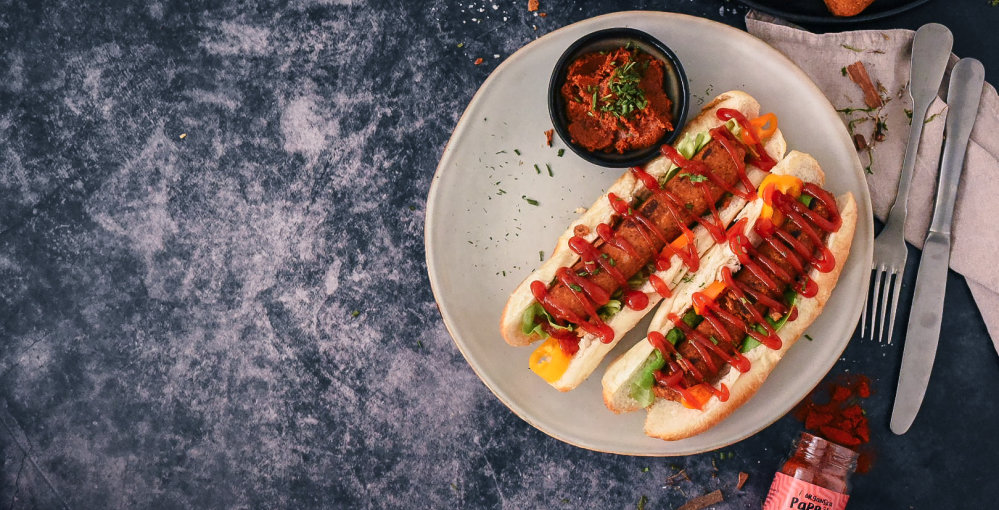 Fancy a vegan sausage? A flavourful sausage that will fascinate you even more than classic meat sausage. How about a 25-minute preparation of oven-baked sausages without fat and cholesterol?
If you answer ''YES'' on all of these questions, then treat yourself with a vegan hot dog during this Advent season and beat low temperatures.
Make your own vegan style from beans, oats and linseed. With a little imagination and some spices, this combination will become spicy, juicy and fragrant, suitable for baking or grilling after basic processing.
And rest assured, it will evoke both a smile and a pleasant sigh even from the biggest disbelievers.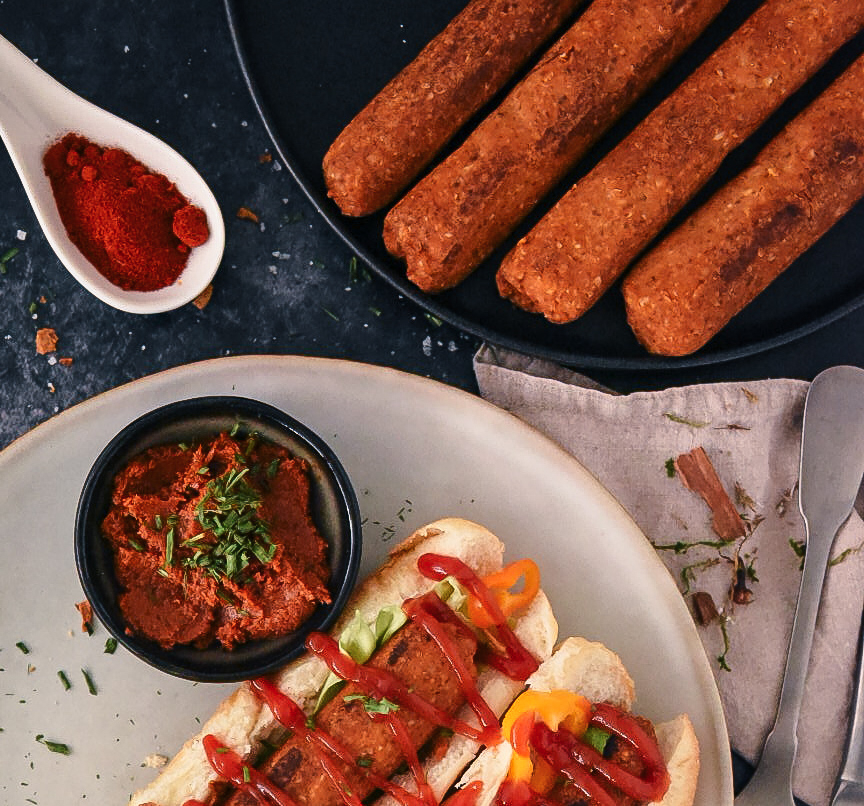 Instructions:
Mix ground linseed with water and set aside for about 10 minutes.
Pulse all other ingredients in a blender.
Use oiled hands, and shape the mixture into sausages and leave them in the fridge for 30 minutes (overnight will do as well).
You can either steam the sausages (pre-wrap them in foil to keep them from falling apart) or toast them on a grill pan.
Serve in a bun, salad and sauce of your choice.
Browse our NEWSLETTER, find out a lot of benefits and gift ideas and enjoy new flavours that will fascinate you.