Probios presents a complete line of certified organic algae obtained manually in Europe, dried at low temperatures. All references are guaranteed without gluten.
Nori (Porphyra spp) is a purple-red coloured seaweed harvested by hand and dried at low temperatures. Characterized by crunchy texture and crustacean flavour. Required cooking time is up to 5 minutes and it can be served in various dishes, ranging from an appetizer to the main course or as an ingredient in preparing soups, stews, croquettes, pasta, rice, couscous... Mostly used for sushi rolls.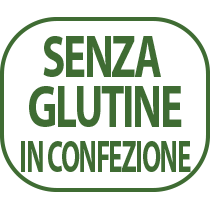 Ingredients:
Nori algae
*from controlled organic agriculture
Storage instructions:
Store in a dry and dark place.
Expiry date/LOT number:
Indicated on the packaging.
Produced by:
Probios srl, via degli Olmi 13-15, 50041 Calenzano (FI), Italy
Distributed by:
Galleria Internazionale d.o.o., Predavčeva 6, 10000 Zagreb, Croatia
Country of origin: Italy