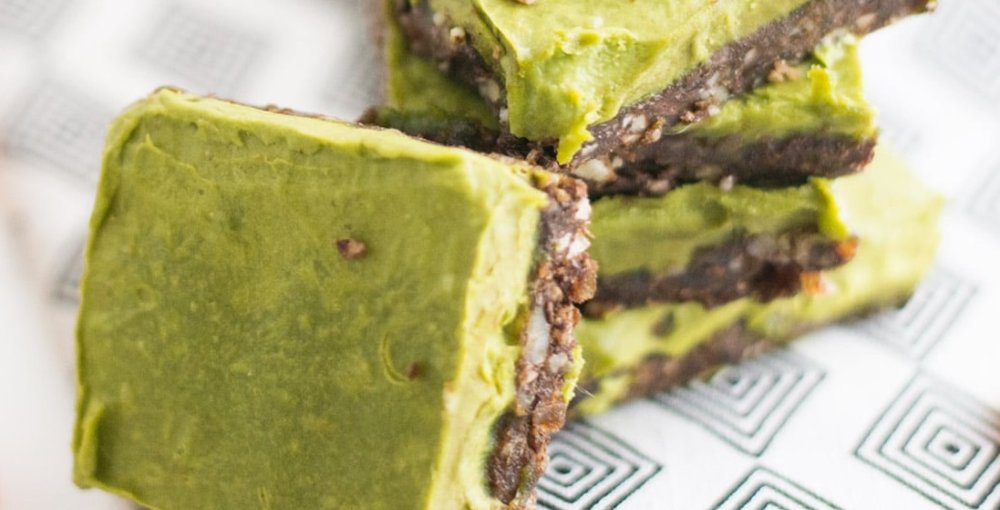 For today's recipe, we have decided to pair two exceptional ingredients that create a truly sensational combination of healthy plant-based dessert for all age groups.
We are using dates as a base since due to their stickiness, they have the ability to glue together other ingredients. They are flavourful, but at the same time not overpowering. Rich in carbohydrates, mostly sugars, dates provide a boost of energy. Almond, on the other hand, is full of healthy fats providing satiety feeling for hours. To sum it up, avocado is a great source of fibre and healthy fats that make this chocolate bar an excellent vegan treat.
Instructions:
Add all ingredients for the bottom layer to the blender or food processor. Blend until dates are smooth and nuts are in tiny pieces.

Pour contents into 20x20cm brownie pan and, using hands, smooth out on the bottom of the pan.

Place pan in the freezer while blending all the ingredients required for the top layer.

Remove pan from freezer and pour on top of the bottom layer in 8 x 8-inch pan and smooth out. Freeze 4-6 hours or overnight to set.
Our NEWSLETTER is available now, subscribe for more recipes!