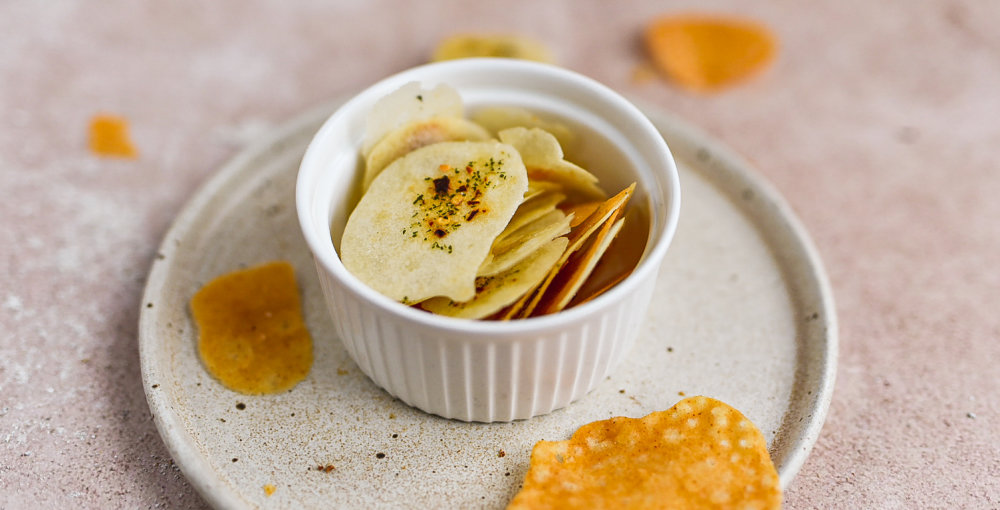 That wonderful tapioca! What is positive is that it is a gluten-free food, so it is suitable for people who are sensitive to gluten or those who simply avoid it for various reasons. It is easily digestible, neutral in taste and colour, so it can be easily mixed with other foods, ie by adding various foods, aromas and colours, it can be processed into various products.
This starchy root has proven itself in so many good recipes such as: tapioca bread with cheese, tapioca pancakes or tapioca pudding, that we had to try it in a more crunchy form. Tapioca chips are a great thing! Especially for everyone looking for gluten-free snacking options! But also those who want to reduce fat in their diet.
With a little spice, you can make chips exactly the way you like it best - salty, spicy, peppery or sour. There are many choices, but there is only one recipe to follow.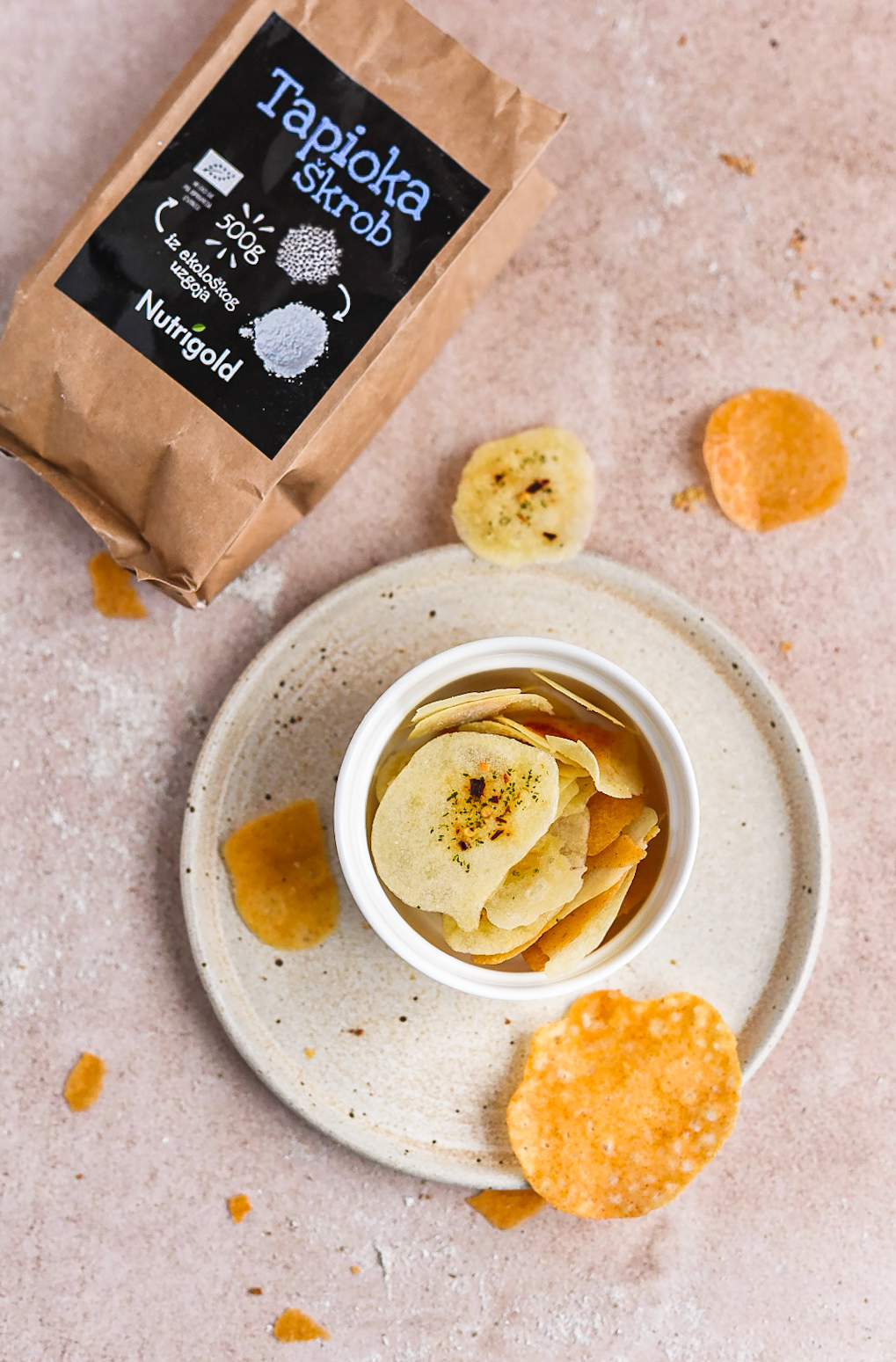 Instructions:
Whisk all ingredients until you get a pancake-like batter.
Let batter rest for roughly 10 minutes.
Take out the mixture with a spoon by placing it in the shape of a circle on an oiled baking tray and sprinkle with spices if desired (coarse salt, smoked paprika, pepper, cayenne pepper...).
Bake at 170 degrees for 10 minutes and repeat until you don't have any more batter.
Our NEWSLETTER is available! Enjoy snacking while reading.